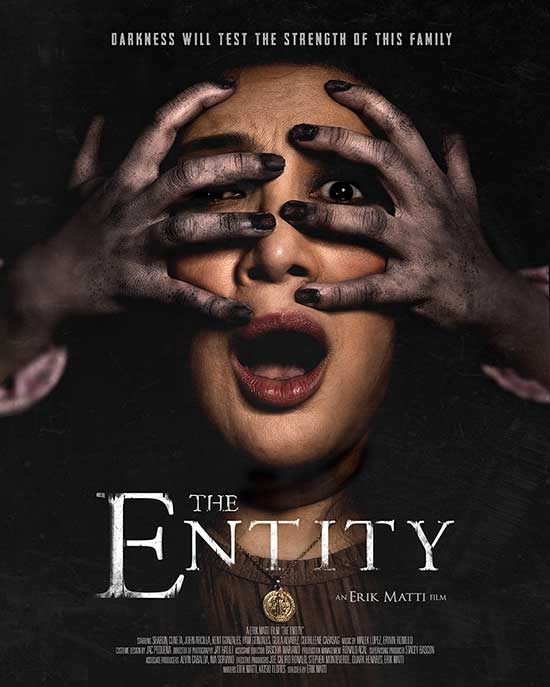 From acclaimed Director ERIK MATTI (BUYBUST, THE ABCS OF DEATH 2).
SYNOPSIS
A family is haunted by what appears to be the ghost of their youngest daughter.
"Surely unforgettable." – RAPPLER
"THE ENTITY combines elements of "THE HAUNTING OF HILL HOUSE", "HEREDITARY", "INSIDIOUS" and "THE SHINING" to create it's own haunted house" – VOICES FROM THE BALCONY
"A fascinating mixing of music and spooky sound elements with a full wall of sound effects. The production design really worked hard with the costumes and props as the scenes jumped decades from 1944 to 1965 to 1985. Its moody bluish-tinged cinematography plus the tight editing created some good jump scares, with above-average ghost and monster visual effects for more frights." – ABS-CBN
The Entity – Trailer from BLACK MANDALA on Vimeo.