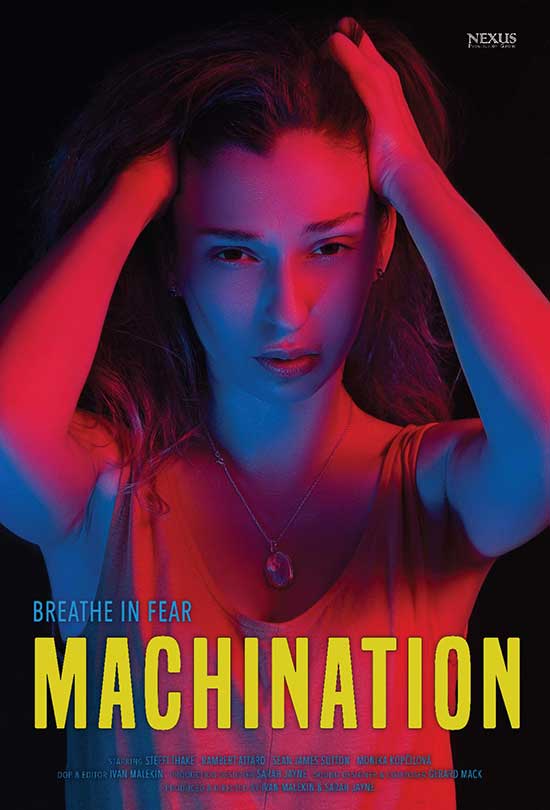 Breathe In Fear …
Psychological horror at its finest this May with MACHINATION from directors Sarah Jayne Portelli and Ivan Malekin.
Starring Steffi Thake, Rambert Attard, Sean James Sutton, and Andrew Bonnello, MACHINATION is an entirely improvised film about a young woman forced to confront the monsters that haunt her.
News of an out of control pandemic has gripped the world and mass panic is pushing humanity into an uncertain future.
Maria, a sensitive and anxious woman, struggles to cope in self-isolation. With fear mounting and the demands of the world closing in, Maria is forced to confront her past and the monsters that surround her … both without and within.
MACHINATION is a psychological horror/drama inspired by COVID-19 and its effect on mental health.
Claustrophobic, intense, and led by a gripping performance by Steffi Thake, Machination is a sharp, spiralling thriller about the consequences of breathing in constant fear.
MACHINATION premieres on digital platforms May 20th from Nexus Production Group and you can pre-order the title now.