The Forgotten Lets It All Out With Remix Of Scandroid's Cover Of "Shout"
Out Now Via FiXT
Initially released in 1984 by Tears For Fears, "Shout" was written in hopes of urging people to speak out when they disagreed with the way the world was heading. Scandroid's take on the classic track reenvisioned the song for a new generation and The Forgotten has picked up the torch reinvigorating Scandroid's cover into a new synth pop dance single while keeping the nostalgia of the original cover intact.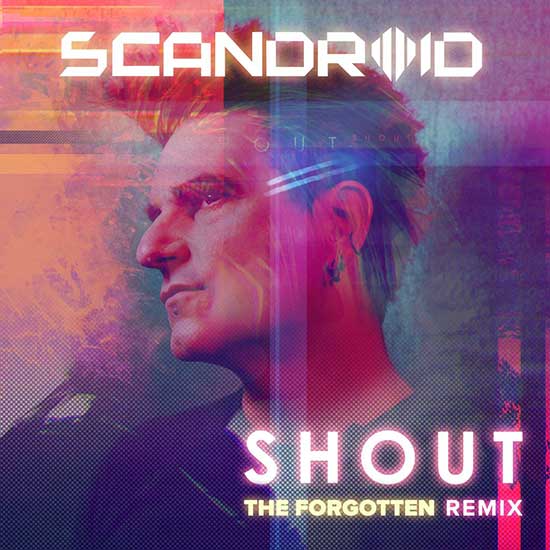 "Shout" (The Forgotten Remix) is out now on all platforms from independent multi-genre label FiXT.
The synthwave project of Los Angeles-based artist and producer Klayton, Scandroid is a love letter to the '80s delivered with modern production and a genre-crossing set of influences. Best known for his work on the multifaceted project Celldweller, Klayton has found a new inspiration for his densely layered compositions by combining '80s pop sensibilities with a host of other creative ideas, ranging from classic darkwave to modern electronic music.
Following the Scandroid self-titled debut album in 2016, Klayton released a second full-length album, Monochrome, in 2017. This was followed by the most ambitious project in Scandroid's history to date, as the artist embarked on a pair of twin recordings released across 2018 and 2019, The Darkness and its follow-up, The Light. These were later collected together with three all-new tracks and additional singles in a massive 19-song double album, The Darkness and the Light, released in late 2020, followed by a remix version Dreams Of Darkness, Visions Of Light released in late 2021.
Purchase/Stream:
outnow.io/t/forgottenshout