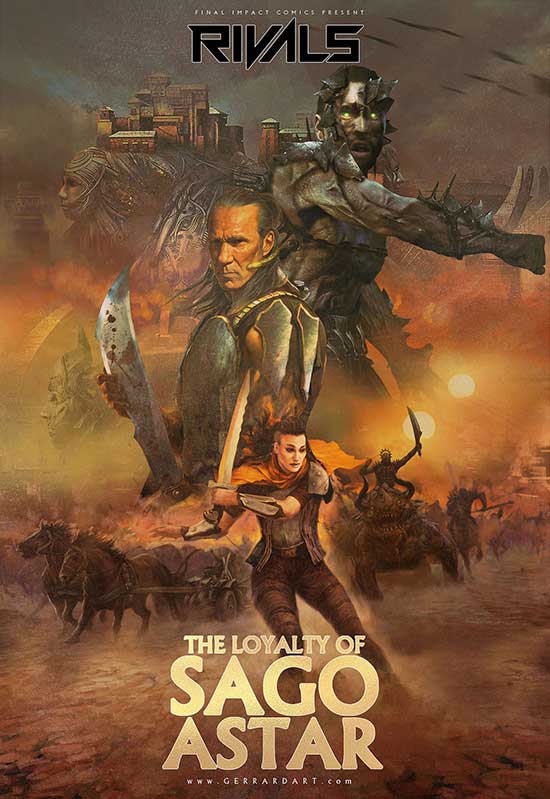 For all you FINAL IMPACT COMICS subscribers we have some fantactic news to share with you.
Our flagship title RIVALS: The Loyalty of Sago Astar is now in development as a live action TV show!
From Druid Pictures. Druid Pictures is the primary production company of Producer, Kimberly Quigley. Founded in 2006, it has a long history of working in development on feature films though it has operated behind the scenes in this capacity.
The Rivals series, The Loyalty of Sago Astar, by legendary Paul Gerrard, creature designer, illustrator, comic artist and acclaimed writer and film director Mike Clarke brings us an entire dystopian sci-universe. We are delighted to take it on for development. Druid Pictures is a subsidiary of Skyrocket which has built substantial relationships in the African continent where many new such epic projects such as this have been shooting in South Africa. We are excited to help bring this story to life. Druid Pictures is actively working on development on several new non-fiction and fiction projects.