Actor Joseph Marcell spoke with Horrornews.net about his role in the new film, The Exorcism of God. Joseph Marcell is a theatre actor and he starred in the iconic television show, The Fresh Prince of Bel-Air. Joseph Marcell talks about acting, The Exorcism of God, and the new series Bel-Air.
Hello Joseph, it's so wonderful to talk with you. It's an honor because you have been a part of our childhoods. It's so great to talk with you.
Joseph Marcell- You're very sweet Janel. Thank you very much indeed.
The Exorcism of God was disturbing in a good way. I loved the story. I felt for your character because I sensed that your character Father Lewis didn't want this to happen but you knew it had to happen. I don't know, maybe I'm looking way too into this.
Joseph Marcell- It's the nature of being human. We know that we should do this and we know that we shouldn't do that, and yet we somehow think if we do that, things might turn out differently. We're always having to make a choice, innately we know what the choice should be and we always do the wrong one. That's the beauty of the film, that is the magic of the film.
Why did you decide to take on the role of Father Lewis, and were you bothered by the fact that it was a possession/demon movie? Over the years after talking to so many people are bothered by possession movies because it's something that… could possibly happen in real life so, we're you bothered at all or did you just think, this is my character and that's it.
Joseph Marcell- I think that's it in a nutshell. You're not an actor when you're not acting, you're an actor who is not acting. You're only an actor when your acting, on stage, on television, on film or whatever. That's the first thing, secondly, if you look at the title of the film. That's the thing that terrifies, to exercise God. That was the fascinating thing. What exactly is?
What was it like for you working with the director Alejandro Hidalgo and the cast?
Joseph Marcell- I was a little late coming onto the film, it started two weeks before I arrived. I got along with Will Beinbrink (Will portrays Father Peter Williams), that was great. Mostly Alejandro was able to calm my theatrical verbosity, the thing that stage actors have. He was able to find the words to express to me what he required. I enjoyed being directed. I think I did reasonably well.
I think you did great. I did ask Alejandro about a sequel or a prequel. Would you be involved if there was a prequel?
Joseph Marcell- I would never speak to him again if I wasn't involved. It would be interesting to see the mentoring of Will's character by my character Father Lewis. I'm not a filmmaker, I'm just an actor in film but I think it would be an interesting story.
[Laughing]
That's true. What are you working on next?
Joseph Marcell- I'm not working at the moment but I finished Hamlet at the Vic in London. I've been doing some publicity with Will Smith and some people, Will invited me to do some publicity for Bel-Air so, I've been doing that. I'm about to start work but I mustn't say it yet because I haven't signed anything. I have a television thing that I'm doing in London and then I should be starting The Tempest this summer.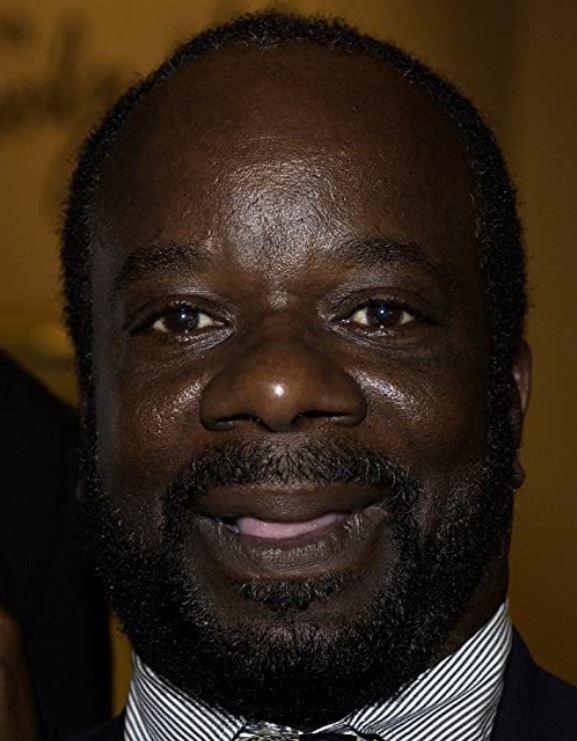 Did you get to watch Bel-Air yet? Do you have any thoughts on it?
Joseph Marcell- Laughing – Do I have any thoughts on it? I have to say that their luckier than we were. We had to do it in front of a live audience, they can do re-takes and stuff. We didn't get a chance to do that. I liked it; I see it more as the obverse of The Fresh Prince of Bel-Air coin as it were. I think Jimmy Akingbola is doing a good job [portraying Geoffrey on Bel-Air]. I like the different takes on the characters. It's for its time, we were for our time. The most important thing about it all is the fact that… oh, and I hate this word because everybody uses it and I don't know what it means but there is something legendary about the old story and The Fresh Prince of Bel-Air.
Yes, you have come up in our sort of review conversations. Me and my friends talking about Bel-Air and The Fresh Prince of Bel-Air, we wind up talking about Geoffrey and how funny he is/was. I don't know if you realize this but you have inspired so many of us and having that show to watch. It was a part of so many of our childhoods. It took us away from crappy moments in life and horrible moments. We were able to laugh. What advice or words of wisdom would you offer to everyone?
Joseph Marcell- Awww, I'm really touched. There are two answers to the question. When Jimmy Akingbola asked me what he should do with Geoffrey? I said follow direction, learn the lines, and don't trip over the furniture. What would I say? Seriously, you have to make sure whether it's an audition or a performance, that when you look back on it, you're not embarrassed by it. You do the best you can every time. Some times you have a headache, a cough or the flu. You do the best you can. You learn your lines, and try to be as original with your thoughts and what you say. Most of all, make it your mistakes, not somebody else's.
That's good advice. Thank you. It was such an honor to talk to you Joseph. Thank you so much. I would hug you if I could.
Joseph Marcell- Thank you, Janel It was good to meet you and take very good care.
Oh, and I hope you write a book one day.
Joseph Marcell- Then we should talk because I can't bear the loneliness of writing, I can't bear it.
It is difficult but have faith. Thank you so much.
Joseph Marcell- Thank you.
JOSEPH MARCELL IMDB www.imdb.com/name/nm0545186/?ref_=tt_cl_i_2