Introducing MonteCarlo, a group of experienced musicians with years of expertise under their belt.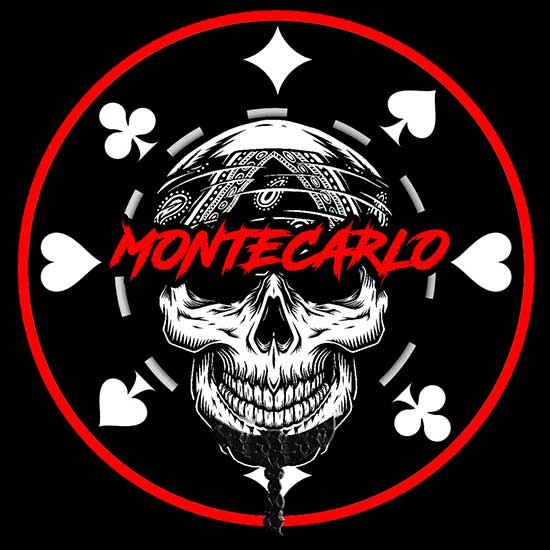 From a "pandemic project" born to help keep creativity flowing to a fully involved 5-piece band, MonteCarlo is ready to establish themselves as a dignified musical effort. The mastermind and namesake of the group, Damian MonteCarlo, decided to give a new project a whirl once the music industry slowed down and the band he regulars with, Mach22, was no longer keeping him as busy and motivated as he prefers.
He decided to take things into his own hands, setting up a home studio with the simple intention of crafting the bulk of the music himself and gathering some fellow friends and musicians to help contribute- hence the name, MonteCarlo. To get things going, MonteCarlo recruited vocalist Albert Lepore and they collectively released their first single under the project in August 2020. To keep up with the positive reception, MonteCarlo decided to continue pumping out singles on a monthly basis and move forward with the intention of taking their project to the next level. With this collection of singles under their belt, MonteCarlo comprised the tracks into an EP, of which Damian MonteCarlo describes as "a building block". In 2021 the group released a music video for the song "Animal" and with that came enough positive praise to propel MonteCarlo from a fun, light-hearted project to a legitimate musical group- equipped with a full lineup, a catalogue of music and live shows to follow.
MonteCarlo officially consists of Damian MonteCarlo (drums, vocals), Albert Lepore (vocals), Dan Parsels (guitar, vocals), Ahmed Smith (guitar, vocals) and Joe Mal (bass). Damian MonteCarlo describes his troop as "guys that are both easy to work with and like to work", so we can have high expectations for this group of hard-working musicians. Collectively, the musicians have performed on numerous notable bills and have an impressive amount of experience under their belts.
This includes Damian MonteCarlo's success with Mach22- opening for bands such as Guns n' Roses, Bon Jovi and making repeat appearances at the wildly popular Rocklahoma festival. Pairing this with guitarist Ahmed Smith's label experience under Metal Blade Records with his band Phoenix Mourning and the years of combined wisdom in the music industry among the other members, MonteCarlo has set themselves up for success. In MonteCarlo's words, the band has a "Velvet Revolver meets Alice In Chains kind of vibe" and hones in on Saigon Kick being a major influence of their sound. The band currently has a slew of material for fans to immerse themselves in on deck- including live shows, more music/videos and we can even anticipate a full-length album with hopes of an additional EP as the end of 2022 nears. MonteCarlo has a myriad of goals they expect to achieve, but in few words can best be summed up as a constant flow of creativity, continuously releasing music and ultimately bringing MonteCarlo to the masses.