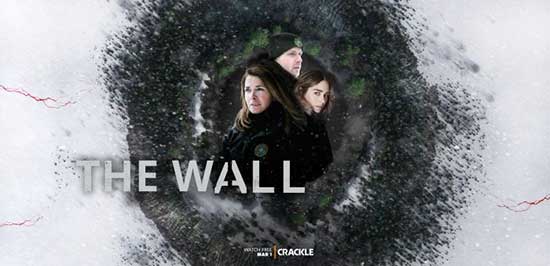 MURDER MYSTERY SERIES "THE WALL" PREMIERES ON CRACKLE MARCH 1
The Eight-Episode First Season Will Be Available Exclusively for Free On Crackle
Synopsis
: Detective Sergeant Céline Trudeau is assigned to investigate a strange homicide that took place in Fermont, a small mining town on the Labrador border in Quebec, Canada. Upon arriving, she discovers "The Wall" — an immense structure that protects the inhabitants from the icy Arctic wind. This place of refuge for the population becomes a crime scene.
The whole city is in turmoil…and everyone's under suspicion. Tension rises when it becomes clear that the crime is connected with the death of a child three years prior. Pain—and suspicion—plagues the relatives of the two victims.
To solve the mystery surrounding the murders and decipher the intricate crime scene created by the killer, Céline joins forces with a young local policeman, Alex Théberge with whom she shares immediate chemistry. Céline has an unexpected encounter with her own daughter, Sophie, who's living in self-imposed exile in Fermont, hoping to escape her mother forever. Sophie still blames Céline for a heartbreaking betrayal they endured four years ago. Over the course of the investigation, the lives of Céline, Alex, Sophie and the residents of Fermont are completely shaken when their darkest secrets come to light.