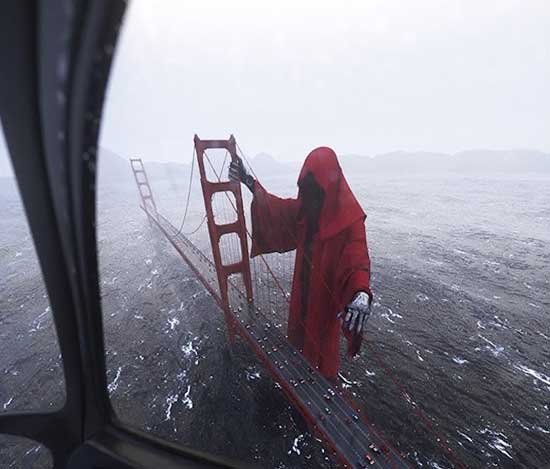 2022 is going to be great for fans or horror, paranormal & the supernatural!
"DraculaTour," is the travel adventure which takes you to Eastern Europe's most infamous land of the unholy, Transylvania (in Romania). For one week next year, either July 18-25, 2022 or October 27-November 3rd, 2022, experience the definitive haunted holiday with fellow fans, friends & fiends of the macabre on a vacation that is scary, spooky, campy – but most of all – fun for all ages! Note that "Cryptmaster Chucky" will be personally hosting the Summer tour this year.
"Dracula Tour" is the only true fully-guided, professionally-escorted "vampire vacation" professionally presented by fans especially for fans. Visit www.DracTours.com and LIKE www.Facebook.com/DraculaTours
GHOSTour to San Francisco August 5-7, 2022 is now taking reservations! It's the annual Weekend of Supernatural Fun & Fear which invades a different city every year. Open to only the first 20 reservations. Hosted by "Cryptmaster Chucky" and Mina Harker. www.facebook.com/events/591631291955254
PARACONN ll is Connecticut's original and greatest Paranormal Convention, returning July 16-17, 2022. With Special Guests, panels, psychics, 80 vendors and so much more, it's an event worth the trip from anywhere! www.ParaConn.org. Please LIKE: www.facebook.com/events/597728048186850
Finally, the great new book www.BOOKofTOP10HORRORLISTS.com by DracTour organizer "Cryptmaster Chucky" is getting rave reviews on Amazon and is still on sale for only $25 (or $35 hardcover). Signed copies available by emailing bookoftop10horrorlists@gmail.com or phone (203) 795-4737. Non-autographed editions available on Amazon or from the publisher BearManor Media.
To read about past tours, or for additional information (along with travelers' testimonials and photos), on the Vampire Vacations to Transylvania, visit our website www.DracTours.com. The info line is (203) 795-4737. Reservations are now being accepted, and space is limited.
Join us – you'll have the time of your life – even if you're part of the undead.
Cheers & Chills, Charles ("Cryptmaster Chucky") (203) 795-4737 www.DracTours.com / www.GHOSTour.com / www.ParaConn.org / www.BookOfTop10HorrorLists.com / www.ToursAndEvents.com