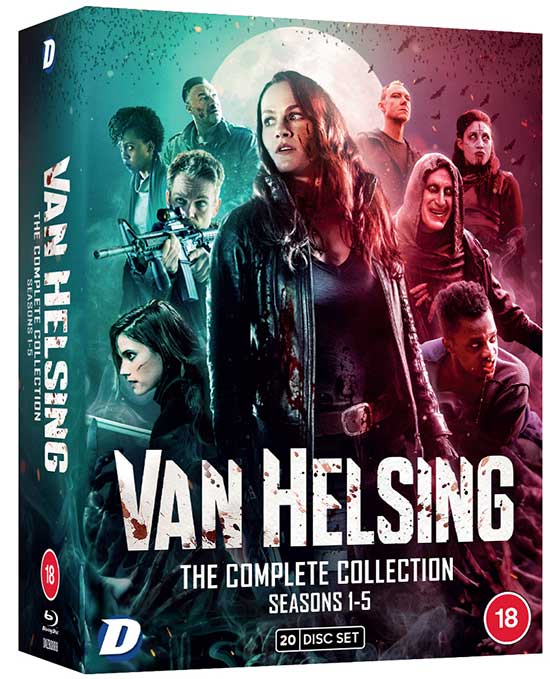 Dazzler Media presents hit fantasy-horror series Van Helsing, the final season and The Complete Collection boxset, both coming to Blu-ray, DVD and Download-to-Own from 10th January. 
News/Social Media posts appreciated with #VanHelsing
Reviews: All episodes streaming now on Netflix 
Competitions: Limited BDs & DVDs available 
Images

; Stills and Packshots: 

we.tl/t-W8ZlGJN7ZT
Van Helsing has become one of the most exciting and entertaining fantasy-horror shows of recent times, combining brutal action with compelling storytelling and memorable characters. Inspired by the Helsing graphic novel series, the show has gone on to earn a loyal fan following worldwide.
Following an event referred to as "The Rising", vampires now dominate the world. Vanessa Van Helsing (Kelly Overton, True Blood, Legends), the great-great-great-grand daughter of vampire hunter Abraham Van Helsing, is resurrected to lead the surviving humans in their struggle against the vampires.
Van Helsing The Complete Collection features all 65 episodes from every season, including the eagerly awaited fifth and final season.