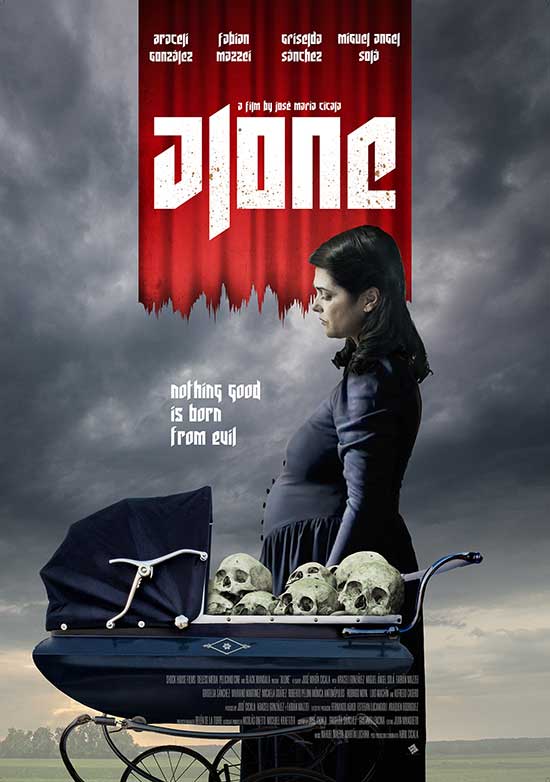 We are proud to present our new high quality thriller with a great cast in the vein of THE OTHERS, ROSEMARY'S BABY, PHOENIX and CRIMSON PEAK
Laura Garland lost her husband on the war while she's pregnant. She lives in a big house which is divided in two. Government pursuits her claiming she must ocupy the whole house, if she doesn't, they will take it from her. Laura leases the house to Ricky, an outlaw that will bring new trouble in her life. At least she has another plan.
Winner BEST FILM at the MONTREAL INDEPENDENT FILM FESTIVAL
Winner BEST FILM at the BERLIN INTERNATIONAL ART FILM FESTIVAL FESTIVAL
Directed by: José María Cicala.
Script: José María Cicala, Griselda Sánchez.
Cinematography: Juan Marcos Francisco.
Film Editing : Andrés Tambornino.
Art Direction: José María Cicala.
Producers: Fernando Abadi, Araceli González, Fabian Mazzei, José María Cicala.
Cast: Araceli González, Miguel Ángel Solá, Fabián Mazzei, Mariano Martínez, Luis Machín, Mónica Antonopulos, Rodrigo Noya, Florencia Torrente, Mica Suárez, Tomás Kirzner, Alfredo Casero, Roberto Peloni, Peter O'Brien and Griselda Sánchez
ALONE – Trailer from BLACK MANDALA on Vimeo.