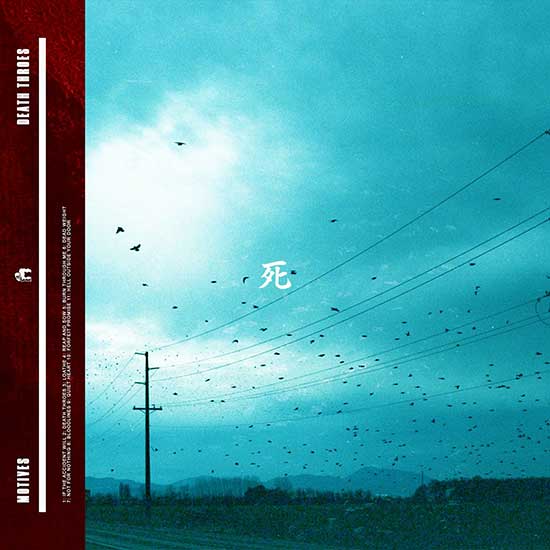 Listen to Motives' Album "DEATH THROES" HERE
CLEVELAND, OH  | NOVEMBER 16, 2021: Today Motives release a one-of-a-kind music video for their heavy single "Dead Weight," one of the shining tracks from their album "Death Throes," which came out in March 2020. The video breathes new life into their record, which was released right at the start of the pandemic lockdown. In addition, this video marks the end of that chapter as the band shifts their focus to their next EP in 2022.
After receiving a spur of the moment Twitter DM from a Disney Animation intern for permission to use their track to create a music video, the band jumped at the chance to bring this random, fantastical animated masterpiece to life:
"This video came about as a joke for sure, but what's even more funny is that it actually turned out sick. It was made by some random anonymous dude who just really liked the song I guess.. not sure where he got the idea to send us on a cruise ship to space but that's pretty cool if you ask me." – Kevin Burrows, Motives
Undeniably energetic, bold, and dripping with passion, years on the road have helped MOTIVES command attention the second they take the stage. Hailing from Cleveland, the gritty five-piece is set to wage sonic war on the airwaves with their latest release Death Throes. Founded before the end of the world in 2012, members Kevin Burrows (guitar), Daniel Ackerman (bass), Ian Slagle (vocals), Chris Hanford (guitar), and Mike Taddeo (drums), have used their special blend of heavy, yet somber sound to get listeners to not only listen but to act. Soundtracking internal battles while contemplating mortality, the future's looking bleak and MOTIVES is here to champion the sound.
Stay up to date on Motives' upcoming announcements HERE.