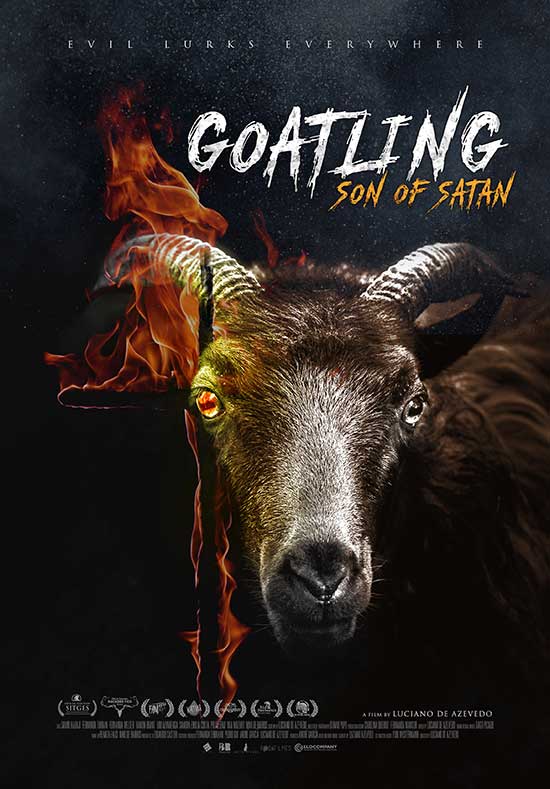 OFFICIAL SELECTIONS:
Rio Fantastik
The Optical Theatre Horror Film Festival
Russian International Horror Film Awards
Cinefantasy International Fantastic Film Festival
Macabro International Horror Film Festival
Fantaspoa Film Festival
Sitges International Fantastic Film Festival
Celluloid Screams
Buenos Aires Rojo Sangre
Be Afraid Horror Fest
Brugggore
"GOATLING" tells the story of a man haunted by his loved ones. The film begins with the story of his father and how the family became cannibals. The second part focuses on his mother and how she awakens the worst in her son with her twisted religiousness. The last part is focused on the main character's final catharsis, when he kidnaps his first love, Rosalita, and reproduces the inhuman bizarre caring to which he was subjected in his family relations.
Goatling – Trailer from BLACK MANDALA on Vimeo.