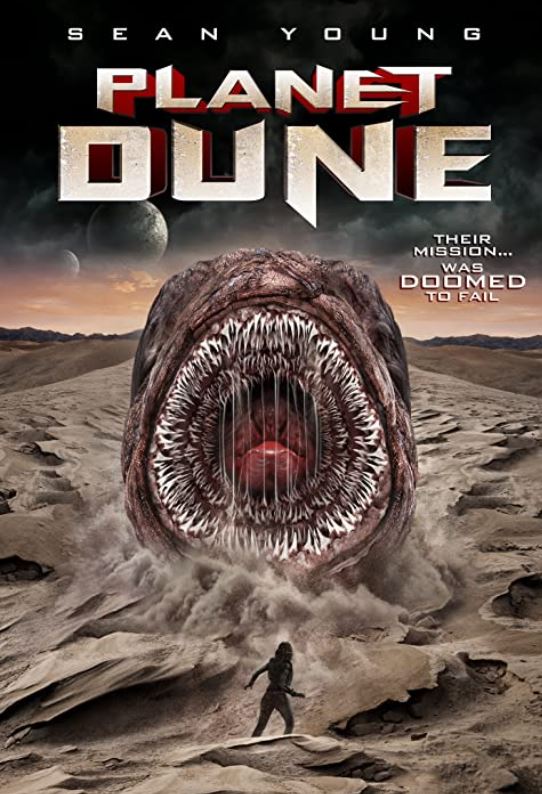 Friday (10/29/21) through Thursday (11/4/21):
LOS ANGELES, CA – LLaemmle Glendale
CLEVELAND, OH – Hickory Ridge Cinemas
MINNEAPOLIS, MN – Trylon Cinema
ATLANTA, GA – Aurora Cineplex
MIAMI, FL – O Cinema
Here it is! The trailer for our latest mockbuster from The Asylum Entertainment; PLANET DUNE!
Out October on digital 29th!
A crew on a mission to rescue a marooned base on a desert planet turns deadly when the crew finds themselves hunted and attacked by the planet's apex predators: giant sand worms.
Directed by
Glenn Campbell and Tammy Klein.
Writers
Lauren Pritchard and Joe Roche.
Starring Sean Young (Dune, Blade Runner) Emily Killian, Tammy Klein, Clark Moore and others.