Raizer Announces High-Octane Sophomore Album
Resurrection
Drops Second Instant Grat "In The Wind"
Full Album Out September 10th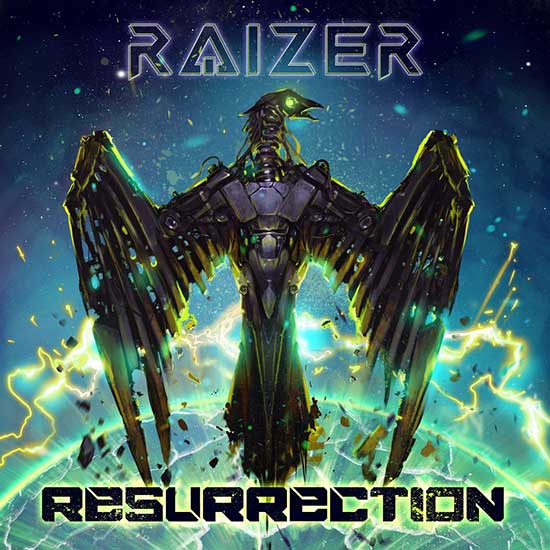 Raizer's second full-length album masterfully blends influences from modern rock, metal, and drum and bass for a sound that is unmistakably their own. This high-octane recording includes all of the band's recent hit singles, including "Phoenix," "Explode," and "Free," along with new, never-before-heard creations. Resurrection drops September 10th and is available for pre-order now from independent electronic rock label FiXT Radium.
Powerful percussion and driving guitar riffs support a riveting vocal lead on the new track, "In The Wind." The song's careful incorporation of thoughtful melodic hooks into an energetic rock structure further reveals the extent of Raizer's diverse songwriting skills.
"Every relationship has hard times like the seasons, and if you can get through the winter, spring awaits you …" – Raizer
The rise of Raizer begins in Eastern Europe, as four human-beings fight to survive the future apocalypse. The only weapon at their disposal – the electronic / rock music hybrid music they've created to push back the encroaching alien invasion and ignite the hearts and minds of the last remaining members of the human resistance.Each track from Raizer can best be described as a battle of musical styles in a high energy onslaught of bombastic synths, biting guitars, uplifting melodies, and resonating vocals that come together and deliver the optimism to stand up in defiance and the energy to make you dance, jump, and most importantly – fight. With an arsenal ranging from driving synth-wave, volatile drum n' bass, anthemic rock and roll, caustic metal riffs and breakdown, and so much more – whatever kind of invasion you're facing down, Raizer is the soundtrack to your survival.