Mega Drive Returns To 199XAD
With New Bonus Track,
"Fatal Divide"
Return to 199XAD with Mega Drive's brand new bonus track, "Fatal Divide." The track's solemn atmosphere and dynamic synth leads create an immersive retro-futuristic environment rich in detail and scope, perfectly accenting 199XAD's original tracklist.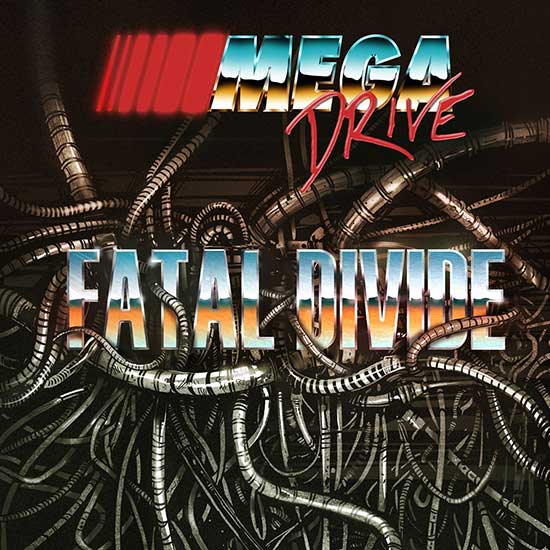 Stream / Purchase
https://fanlink.to/FatalDivide
The enigmatic artist behind the Mega Drive project has established himself as one of the most visionary creators in synthwave, and early releases like VHS, Hardwired, and 198XAD represent essential pillars of the darksynth and cyberpunk synthwave outgrowths of the main genre. Since his first releases in 2012, Mega Drive has gained a diehard following and his albums have become some of the most well-known and well-respected recordings in the entire retro synth world.
Never content to lean on past accomplishments, Mega Drive has consistently evolved his sound to embrace new creative approaches, and every album in the artist's discography offers its own distinctive style. That level of experimentation and willingness to grow as a creator has kept him at the forefront of synthwave's ever-changing landscape, and it ensures that fans will have new material to enjoy for a long time to come.
In 2019, Mega Drive announced a partnership with FiXT Neon and a full-length album through the label later that year. That album is a return to Mega Drive's most iconic creation, 198XAD, and it takes the form of a direct sequel: 199XAD. Drawing from the sound and songwriting style of his dystopian, sci-fi classic, Mega Drive has crafted a dark and atmospheric offering that will satisfy fans of his early work and pull in new listeners in the process.
As monumental as Mega Drive's early albums were, it seems the best is still to come.