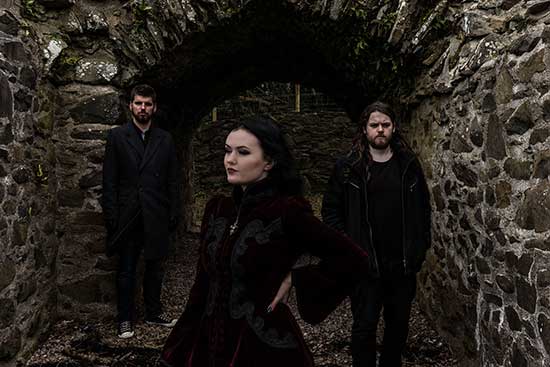 Ahead of their upcoming EP Release 'Intermission', due on 27th August 2021, Irish Symphonic Power Metallers Ravenlight have just released a music video for the track "Blinding Lights", a cover of The Weeknd song of the same name. Using a number of modern virtual production techniques, the band has set out to create a memorable and surreal cyberpunk experience to bring the song to life.
Intermission is a 3 Track EP recorded by Ravenlight during the pandemic restrictions where they were unable to play live to promote their 2020 release 'Project Genesis', so in order to bridge the gap between their first and second albums, they went into the studio to record a series of cover songs to make up the release.
Intermission Track List:
1. Blinding Lights – The Weeknd Cover
2. Black Diamond – Stratovarius Cover
3. Zenith – Ghost Cover
Guitarist John Connor had this to say about the track – "Over the course of the various lockdowns, we obviously weren't able to play live to promote our album Project Genesis, and we didn't want to push too hard on recording our upcoming second album, so instead we decided to work on a few cover songs and release the EP 'Intermission'.
Blinding Lights was the final track decided on as we felt it would be good to do something a little more out there where we could put more of our spin on it and this was just a very fun song to do"
In the video he says – "We had done a few videos previously, but since it was hard to gather everyone in one place with restrictions, we decided to use virtual production techniques and Unreal Engine to put together a DIY home music video with a larger scope than people might expect"