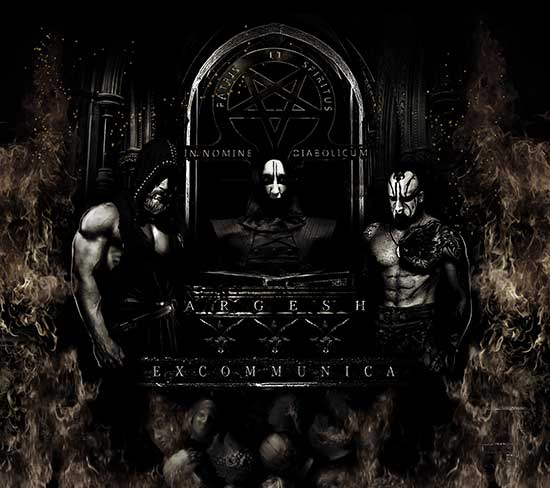 It took more than 5 years for "Excommunica" to get its final shape and, finally, will soon see its release. Dedicated to the most solemn, majestic and uncompromising kind of Black Metal, ARGESH unleashes a meticulous 31-minutes album for a total of six extreme tracks.
For fans of: Behemoth, Mephorash, Dimmu Borgir, Schammasch, Deathspell Omega.
About the themes of the album, ARGHESH states: " 'Excommunica' wants to point out how much can be spiritually self-sabotating being born and grown in a religious context bare of awareness and consciousness. Its concept is based on disrupting these restrictions in order to find the human need to evolve and become something different from the herd, expressing the harsh hate against the hypocrisy which this moral society proves to be with its values. We're all suffocating in this oxygen ruled by corrupted divine idols. "
Endorsed by Nero Corvino Records and Sepulchral Silence Digital Music Distribution.
Tracklist:
1) Abiura
2) Suffocate in Oxygen
3) Source Of Miracles
4) Praelatorum Pedophilia
5) Apocalypse 20.7-8-9
6) The Elohim's Mark
Facebook: www.facebook.com/Argesh-Apostate-Black-Metal
Bandcamp: argeshita.bandcamp.com/album/excommunica
YouTube: www.youtube.com/user/simone90vangaard
Instagram: www.instagram.com/argesh_official/
Email: argeshexcommunica@gmail.com