THE

 

KILLING

 (Forbrydelsen)
AVAILABLE IN THE US FOR THE FIRST TIME!
Stream Season One, Exclusively on Topic
This Thursday, August 12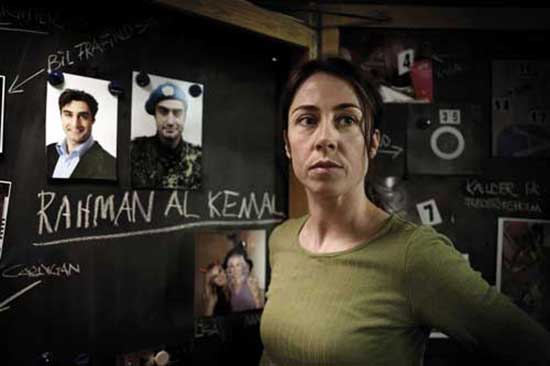 The brutal murder of a young girl launches an extended police investigation. Detective Sarah Lund is supposed to leave for a new life in Sweden but can't bring herself to leave the case behind. The girl's parents and friends struggle to cope with their loss. Troels Hartmann is campaigning to be mayor of Copenhagen but struggles when links are revealed between city hall and the murder. Over a time span of twenty days, suspect upon suspect is sought out as violence and political pressures cast their shadows over the hunt for the killer. Two more seasons follow about a series of killings of soldiers and the abduction of an industrial magnate's daughter.
Directed by Kristoffer Nyholm ("Taboo", The Vanishing) and Fabian Wullenweber (Catch That Girl, Gemini).
Starring
Sofie Gråbøl (The House That Jack Built, Flickering Light)
Morten Suurballe ("Vikings", The Guity)
Lars Mikkelsen (Headhunter, The Day Will Come)
Bjarne Henriksen (The Hunt, The Celebration)
THE KILLING is part of Topic's Summer of Suspense along with additional Swedish/Danish series, THE BRIDGE (Bron/Broen), FOLLOW THE MONEY (Bedrag), AVAILABLE NOW
Russian series DEAD MOUNTAIN, Coming Soon