CUSTODES: THE FIRST GOTHIC THRILLER BY ALIENSIDE STUDIO  
Produced by Mattia Stabile and Alienside Studio Directed by Edoardo Nervi, Lea and Vera Borniotto Distributed by SATURNIA PICTURES  
Custodes is the first film by Alienside Studio, the generation Z trio of Borniotto (Lea and Vera, directors, authors and performers) and Nervi (director, author and director of photography), born in the first days of the pandemic. The three creative identities blend perfectly in a co-written gothic thriller with an abstract and conceptual cut that tells a classic story from a new perspective.
It is the location that shapes Alienside Studio's work. As the Alienside team entered the haunting Villa Artemisia, the original characters from the Custodes story faded away as the film was transformed and rethought.
Ada, a young antiques dealer, is contacted by a cousin of hers to estimate the value of objects in an old house in the woods. At the house she finds the caretaker Dante, but soon realises that all these years he has not lived there alone. Trying to make sense of the strange things in the house, Ada discovers a dark secret about her family.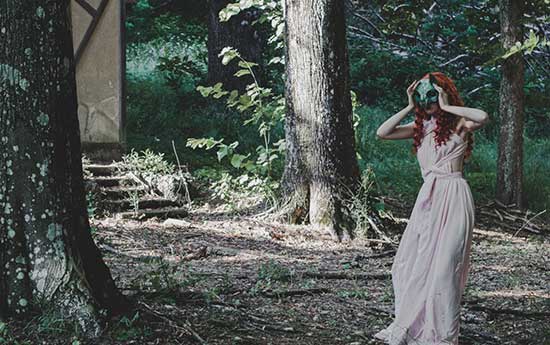 Alienside Studio's work stems from a strong stylistic awareness that masterfully blends silent cinema and Italian Gothic craftsmanship. The dreamlike acting and the photography guide the audience into the story adding an element of uniqueness to their films.
The use of photography and colours recalls Refn's work, along with the craftsmanship of the old school of Italian horror such as Pupi Avati and Mario Bava.
Born from the encounter between debutant producer Mattia Stabile and the Alienside Studio team, Custodes is an entirely Italian under-30 movie that sees the new artisans of genre films at work.