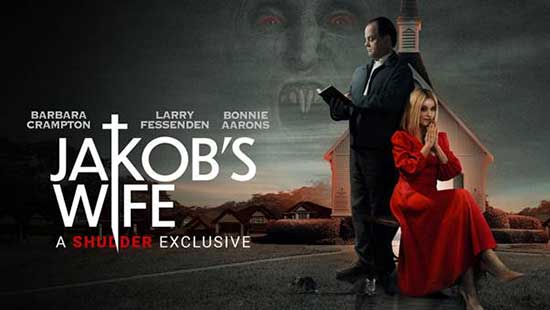 STREAMING EXCLUSIVELY ON SHUDDER 19 AUGUST 2021
Directed and co-written by Travis Stevens
Director and co-writer Travis Stevens (Girl on the Third Floor) and his co-producer Barbara Crampton bring a contemporary, insightful and often very funny reinterpretation of the classic vampire movie theme in this story of a dull, comfortable marriage which suddenly receives a sharp-fanged jolt.
Anne is in her late 50s and feels like her life and marriage have been shrinking over the past thirty years. Through a chance encounter with a stranger, she discovers a new sense of power and an appetite to live bigger and bolder than before. However, these changes come with a toll on her marriage and a heavy body count.
Featuring a joyous central performance from horror icon Barbara Crampton (You're Next), who skilfully weaves in her own remarkable off-screen journey through horror history, alongside genre legend Larry Fessenden (The Dead Don't Die), Bonnie Aarons (The Nun), Nyisha Bell, Mark Kelly, Sarah Lind, Robert Rusler, and Phil Brooks (aka CM Punk), JAKOB'S WIFE is a full-bloodied rallying cry to grab life (and death) by the throat and reclaim your place in the world in all its gory glory.
JAKOB'S WIFE is written by Mark Steensland, Kathy Charles and Travis Stevens and produced by Barbara Crampton, Bob Portal, Inderpal Singh and Travis Stevens. Executive producers are Rick Moore, James Norrie and Nina Kolokouri. Director of photography is David Matthews, and the film is edited by Aaron Crozier and Travis Stevens. Original score is by Tara Busch.
JAKOB'S WIFE arrives on SHUDDER on 19 August 2021