Marketing Macabre Top Ten News Stories July 2021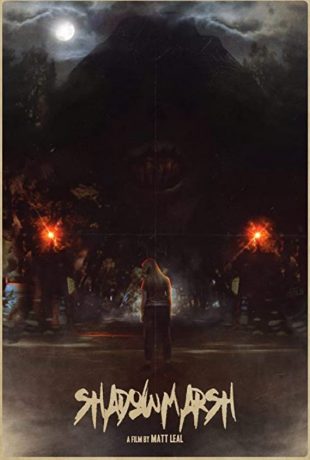 10. Sneak Peek at ShadowMarsh starring Lew Temple, Mike Ferguson, Dave Sheridan, and Felissa Rose
Sneak Peek at Matt Leal's new film, SHADOWMARSH starring Lew Temple (Once Upon a Time in Hollywood, The Walking Dead), Mike Ferguson (Apex Predators, The Devil's Heist), Dave Sheridan (The Devil's Rejects, Scary Movie), Jackson Everest (Z Dead End), Ellen Woomer (A Death Perspective), and the amazing Felissa Rose (Sleepaway Camp). Due out later this year.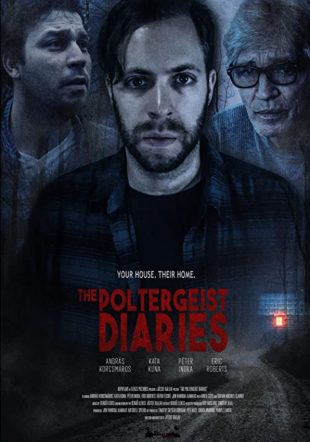 9. The Poltergeist Diaries now available on Spectrum
Director JÓZSEF GALLAI gripping new paranormal thriller THE POLTERGEIST DIARIES starring András Korcsmáros, Kata Kuna, Péter Inoka and ERIC ROBERTS arrives on SPECTRUM VOD from BAYVIEW ENTERTAINMENT.
Strange events plague a man and a documentary filmmaker as they try and solve the mystery behind the man's missing brother.
8. Official Trailer: Paralyzed with Fear featuring Kane Hodder
Glenn Berggoetz's PARALYZED WITH FEAR starring Kane Hodder, Haidyn,Harvey, and Andrea Rabold has been acquired by Bayview Entertainment. Sometimes Fear Can't Be Escaped… This is the official trailer.
When Chemock, a 15th-century demon, is unwittingly unleashed upon a household of women, Chemock begins to terrorize the women one by one. As Chemock's power grows, the amount of carnage he inflicts also grows, and he eventually does battle not only with the women, but also with a belligerent preacher.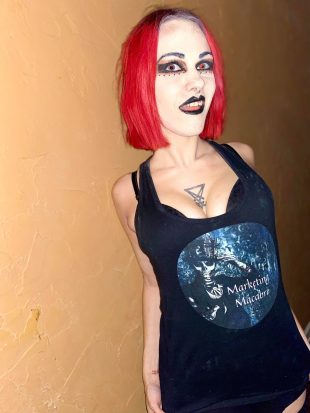 7. Lilian Mortis joins "Death House" The Haunting Begins
Dream Cinema Production will be going into pre-production soon on their new horror feature film from writer / director Philip Cable, titled "Death House: The Haunting Begins".
Lilian Mortis (Cannibal Hookers, 14 Ghosts, Seasons) has signed on to join the cast of "Death House: The Haunting Begins". Lilian is a featured performer at The Metal Sideshow, a performer at Drac'Haus and an actress at Hollywood Werewolf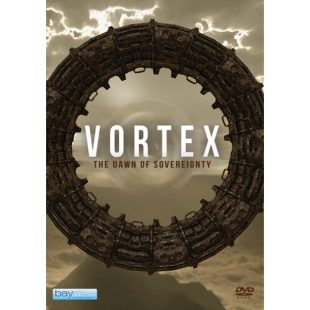 6. Vortex: The Dawn of Sovereignty comes out on DVD & Digital on August 10
Filmmaker Michel Rousseau's new science fiction feature, Vortex: The Dawn of Sovereignty is coming out on DVD & Digital August 10, 2021 from Bayview Entertainment.
In 2047 rebels created an encrypted communication network. Among them, Serena, a teenager secretly develops glasses to detect vortexes. What will this opening to the unknown reveal?
5. Lockdown 2025 available on July 2nd from Midnight Releasing
LOCKDOWN: 2025 is a new science fiction / thriller from director Michael Sean Hall and it is available July 2, 2021 on VOD from Midnight Releasing.
SYNOPSIS: In the shadows of a highly contagious virus, a family seeks shelter in the safety of their own home during a nationwide LOCKDOWN, in which MARTIAL LAW is declared. With nowhere to go and danger approaching, the family is forced to confront the evil from within before it consumes them all.
4. Room 9 … Part II "They Turned Us Into Killers" starts filming August 2021
Thomas Walton announces the follow up to his newly released Room 9 horror film starring Kane Hodder, Michael Berryman, and Scout Taylor-Compton.
Room 9 – part II "They Turned Us Into Killers" will start filming in August 2021. Walton says part II will be both a prequel and a sequel to the first movie with many of the stars from the original returning.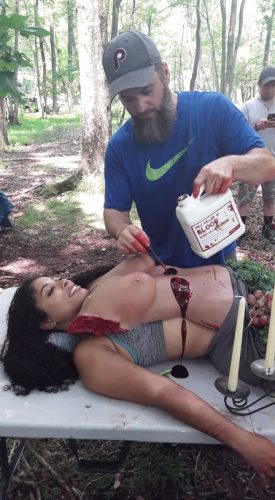 3. NSFW on locations photos from Human Hibachi 2
Director Mario Cerrito III turns up the gore volume during the latest film shoot for the cannibal sequel, Human Hibachi 2. We bring you deep into the production with some candid footage not for the faint of heart.
2. Defending a Serial Killer available now from Vesuvian Books
In 1982, ambitious law student Jim Potts was recruited to assist in writing a death penalty appeal for notorious convicted serial killer, Michael Dee Mattson. In DEFENDING A SERIAL KILLER: THE RIGHT TO COUNSEL [Vesuvian Books, July 20, 2021], Potts shares his experience and the moral and ethical challenges attorneys face in fulfilling their duties to defend a client.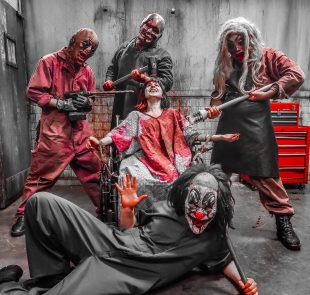 1. MURDERCO is the Nations First R-Rated Horror Escape Experience
MurderCo is the Nations First R-Rated Horror Escape Experience. For those who dare to enter the Black Market Escape Rooms, be prepared to meet our family – Juggernaut, the mad scientist, Sideshow, the homicidal psychotic clown, Oblivion, the war veteran, and Maneater, the cross-dressing serial killer.