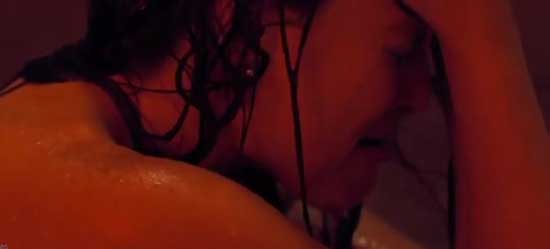 Suspense Thriller
BLUE CALL
"Your life, your solution."
"Haylee, a local EMT suffering from PTSD, spends her days making split second decisions with lives that hang in the balance. One night on a routine call, she is faced with a moral decision, taking matters into her own hands and mercy kills a young woman. Now, falling deeper into a rabbit hole, she gets caught up in a world of underground drugs and a sadistic killer who's made her his next victim."
Blue Call premiered on VOD platforms and is available in Walmart's across the U.S. as of June 7th. The film is a Newthie Pictures production and is distributed by SP Releasing in a deal negotiated by Jared Safier of Safier Entertainment and Lara Minassian of SP Releasing.
Blue Call was written and directed by Brian Farmer. It marks Farmer's debut movie, with his previously shot film Running With Fear (Eric Roberts) to be released later in the year. The motion picture was filmed in Los Angeles, CA, starring Katie Leclerc (ABC Family's Switched at Birth), Jack McGee (Rescue Me), Jonathan Bennett (Mean Girls) and world renowned drag queen Willam Belli (A Star Is Born.)
Available on VOD, Amazon Prime, and Vudu for streaming and on Blu-Ray and DVD at Walmart stores nationwide.