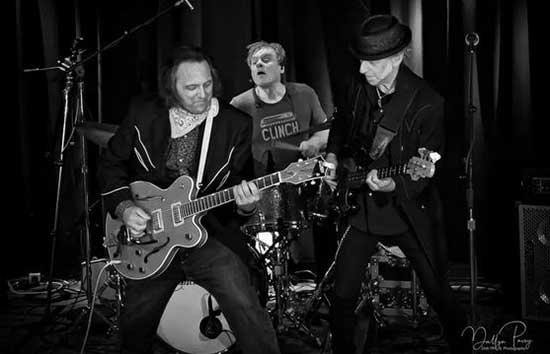 QDK is excited to share with you our latest recording, Jimmy Brown (the news boy of the town) featuring a very special guest, Linda Gail Lewis!
Produced by QDK bassist Kenny Aaronson , who also plays dobro and steel on the track, with Quentin Jones on guitars and vocals and David Uosikkinen on drums. Joining the band on the piano is Jerry lee Lewis's little sister and the queen of rock and roll, Linda Gail Lewis, who also takes a verse on lead vocals.
Jimmy Brown is a song that dates back to the 1800s and was later covered by the Carter Family, Bill Monroe, Flatt and Scruggs, and many other artists. QDK puts a new spin on this classic and revs it up with some rock 'n' roll and rockabilly!
QDK will be backing Linda Gail on her August 2021 southeast United States tour.
We are sharing a advanced preview on this exciting track by way of this sound cloud link.
soundcloud.app.goo.gl/kwQ46kB3t2xKcfdQ8
After listening stop by our web site qdkmusic.com or visit us on Facebook m.facebook.com/qdkrockandroll/