Marvel Comics' highly anticipated foray into the iconic and terrifying universe of the Alien franchise hits shelves today. ALIEN #1 by writer Phillip Kennedy Johnson and artist Salvador Larocca begins an exploration of never-before-seen corners of the Alien universe that has delighted both longtime fans and newcomers to the legendary horror/science-fiction saga, selling over 300,000 copies. Now, Marvel Comics is happy to announce that the sold out debut issue will be returning to comic shops on April 28th with a second printing, complete with a haunting new cover by Salvador Larocca.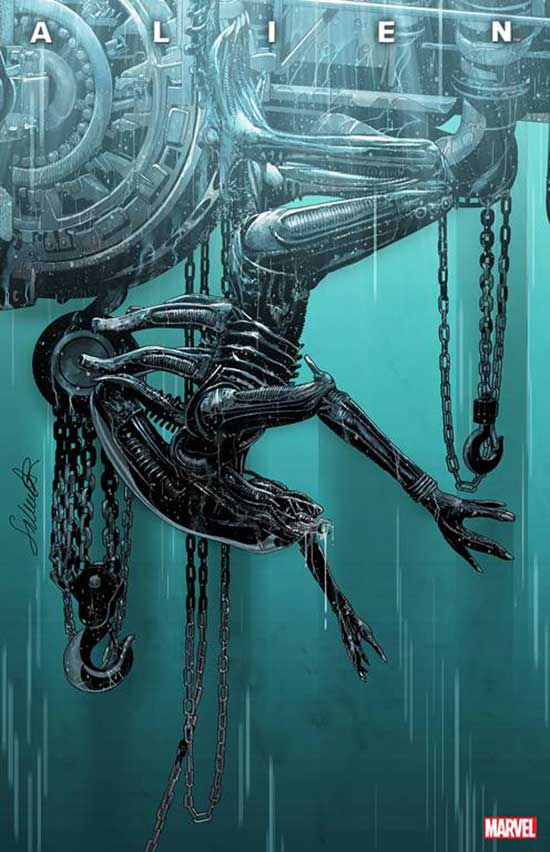 "Anyone who looks for it in my earlier horror work will see the influence of the first two Alien films, but I don't know if Marvel quite understood my love for the franchise when they gave me that call," Johnson told SYFY Wire. "I can definitively promise readers that they're getting stories written by the biggest Alien fan imaginable, and that I'll always have more stories to tell as long as they want me on the book."
Check out Larocca's cover below and brace yourself for more pulse-pounding terror when the Second Printing of ALIEN #1 hits stands on April 28th.