For the past 6 months, the South Florida film company "Cotogang Production" has been secretly working on solidifying active production for their upcoming short film / proof of concept called "A Silent Hill," but better and more simply known as "ASH."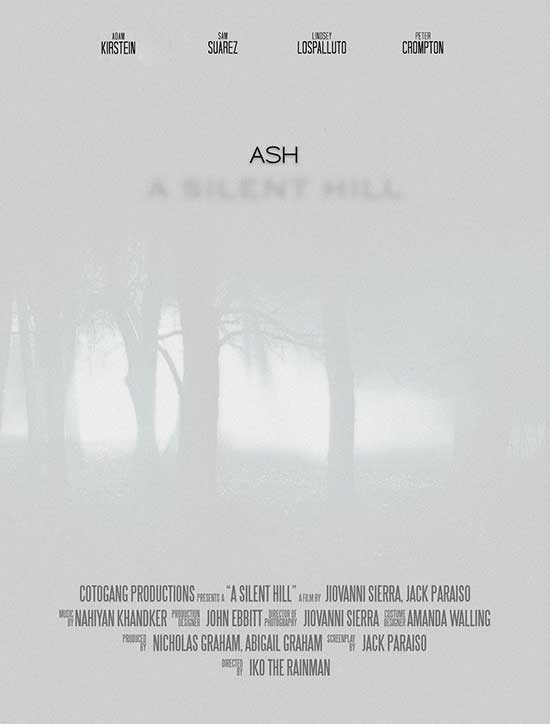 Spearheaded by critically acclaimed nerdy director and music producer, IKO THE RAINMAN (Jack Paraiso), owner of Cotogang Productions. He is accompanied by award-winning cinematographer, Jiovanni Sierra, and a hefty budget to produce this high-quality short film/proof of concept. The project is being designed as a pitch that will be heavily campaigned and aimed towards Netflix as the beginning of an anthology series that will be centered in the lore of Silent Hill.
A quote from the director about pitching a Silent Hill anthology series to Netflix : "In the world of video games and horror, Silent Hill is a gem. As a creative horror writer, the idea and concept of what Silent Hill actually is, invites room for lots of original self-contained stories and perspectives from different storytellers. As a fan of the movies and their interpretation, what I want to do differently is focus on the psychological aspects of the franchise. I want to tell new stories about people with darkness in their hearts, and Silent Hill is the perfect place for me to be able to stretch that muscle. I want to see how far a tormented mind can take an individual, and focus more on their pain, instead of just flashing cool horror imagery and cameos from Pyramid Head on screen. I want to create something that will capture the hearts of fans who are interested in high concept horror."
Capturing the psychology around mental illness and where it can lead you, is this project's primary focus, according to the director. The director wants to create the perspective of the "Individual Hell," being built around the psychological torment of characters who find themselves in Silent Hill. will be what the show will aim to explore. All original stories, in a "Black Mirror /Twilight Zone" anthology style format.