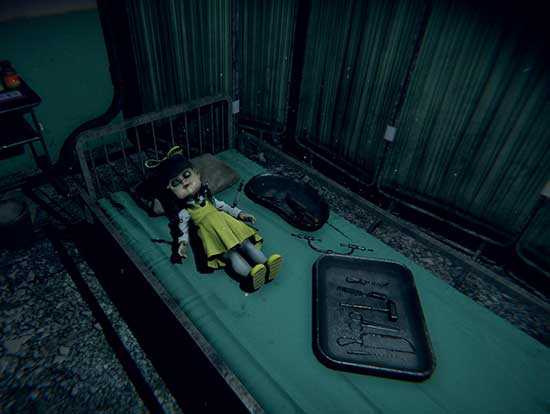 Source: Wired
Horror is arguably the most exciting and certainly the most thrilling genre of fiction. However, until recently, many wrote it off as formulaic and primitive. They cannot do so anymore – over the last decade, horror has become one of the most fruitful and admired genres both across different media. This shift is curious but quite explainable – horror is no longer what it once used to be.
The Renaissance of Horror
If you look at the line-ups of major film festivals from the last several years, you will see that horror is no longer at the margins of the industry. Think of such titles as Us (2019), Hereditary (2018), and Raw (2016), alongside many others – all of them were met with critical acclaim and were the stars of their respective festivals. Some got more attention than dramas, the genre that is traditionally in focus.
At this point, it is no longer possible to ignore the obvious. Over the last decade or so, we have witnessed the renaissance of the genre, and the big screen is not the only medium where horror is flourishing. Television shows, books, video games, quest rooms, and even thematic horror slots in online casinos all reflect the trend: horror has stopped being everyone's guilty pleasure enjoyed in secret and moved from the cultural periphery to the center. It is as if the Nosferatu times are back.
Why Is Horror So Popular?
We all crave a dopamine shot. Research suggests that the explanation for our love for horror is simple chemistry: in terms of chemical reactions, watching or reading horror is not unlike using drugs or having sex because all of these activities reduce dopamine. We live in a very volatile and anxious time, which means that it takes a lot for us to feel something. Twists and scares inherent to the horror genre satisfy our cravings for the high.
The new wave of horror creators revolutionized the genre. It is impossible to ignore how much the genre has evolved and matured over the last decade. The horror content we have today has little in common with the trashy formulaic horror of the early 2000s. New authors and directors are going out of their way to make the most of the genre. A perfect illustration would be Bryan Fuller's Hannibal (2013-2015), a multi-layered psychological thriller that requires quite a lot of mental energy from the viewer. More recent examples include I'm Thinking of Ending Things (both the book and the screen adaptation), Black Box (2020), and Luca Guadagnino's Suspiria (2018), a remake of Dario Argento's 1977 classics.
Horror works well across all mediums. What's unique about horror is how flexible of a genre it is and how well it can be used basically everywhere. The best works of horror fiction provide a fully immersive experience, a quality that is key in entertainment. Horror narratives are adaptable and work equally well in books, on-screen, in video games, and in quest rooms. This is not the case for most other genres (Who would want to visit a Bridget Jones– or What's Eating Gilbert Grape-themed amusement park?). Seeing as VR and gamification are currently the main trends of the entertainment industry, horror's glory will likely continue going forward.
New Titles to Add to Your To-Read (Watch, Play, Visit) List
Movies: His House (2020), Host (2020), The Mortuary Collection (2019).
TV Shows: Marianne (2019), Castle Rock (2018-2019), The Haunting of Bly Manor (2020).
Books: The Institute by Stephen King (2019), Full Throttle by Joe Hill (2019), Mexican Gothic by Silvia Moreno-Garcia (2020).
Video Games: The Dark Pictures Anthology: Little Hope (2020), Resident Evil 3 (2020), Devotion (2019).
Slots: Immortal Romance (2020), Jekyll Goes Wild (2017).
Theme Parks (for when the lockdown is over): The Bates Motel (in Glen Mills, PA), Ruby Falls Haunted Cavern (in Chattanooga, TN).