NUTRONIC Delivers Powerful Rock Energy in New Single "Infodemic"
Out Now via FiXT
A driving rhythm and explosive chorus back a sharp social critique in NUTRONIC's latest creation, "Infodemic." The song's careful composition and cerebral edge make it one of the most powerful and unique NUTRONIC efforts to date.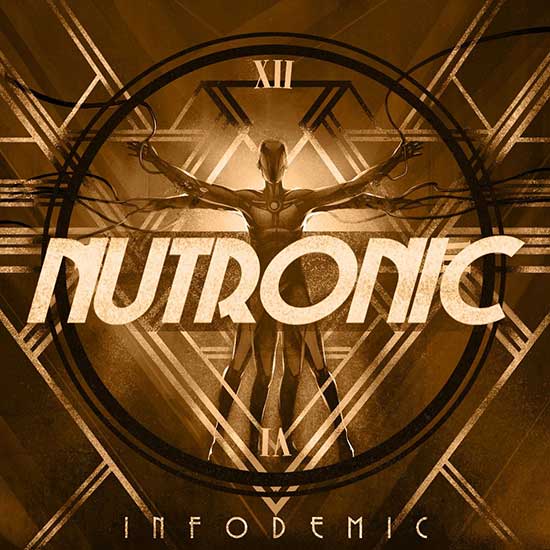 "Infodemic" is out now on all platforms from independent electronic rock label FiXT.
Nutronic began as a group of online friends back in 2011 collaborating and figuring out how to put vocals into dubstep and drum and bass mixes. Quickly, Jeremy Strickland took lead of the project as producer/songwriter with guitarist, Nick Dyson.
Nutronic likes to call itself an anglo-american cocktail, as Jeremy is a southern American from the gulf coast area and Nick Dyson is an englishman from Derbyshire. Nutronic has been a virtual duo and potential romance novel ever since. Stylistically varied, major influences for this project are bands like Pendulum, Muse, and A Perfect Circle, but between Jeremy and Nick, influences range from indie rock to progressive metal.
Nutronic has been an experiment to glue all of these influences into dance music and electronica from the beginning. In 2013, Nutronic released a mini-LP entitled Seekers, their first serious endeavor into electronic rock and songwriting where nuance and introspection were embraced.
In 2015, a full LP was released entitled Heavens, a thematic album, which explored different sounds outside of typical expectations of drum and bass. After a hiatus, Nutronic returned with Subterra EP released over the course of singles starting in 2018 on Simplify Recordings. Nutronic's music ultimately caught the ear of FiXT's multi-genre label-owner, Celldweller, leading to the new formed alliance for a multi-album deal together. Fans of Nutronic can expect a series of single to continue from 2020 into a full-length album with FiXT in 2021.
Stream/Purchase "Infodemic":
fanlink.to/infodemic