Ha Jung-woo's Stars In The Heart-Stopping
Korean Horror Film
THE CLOSET
Arriving On Digital Platforms + DVD December

Written & Directed by Kim Kwang-bin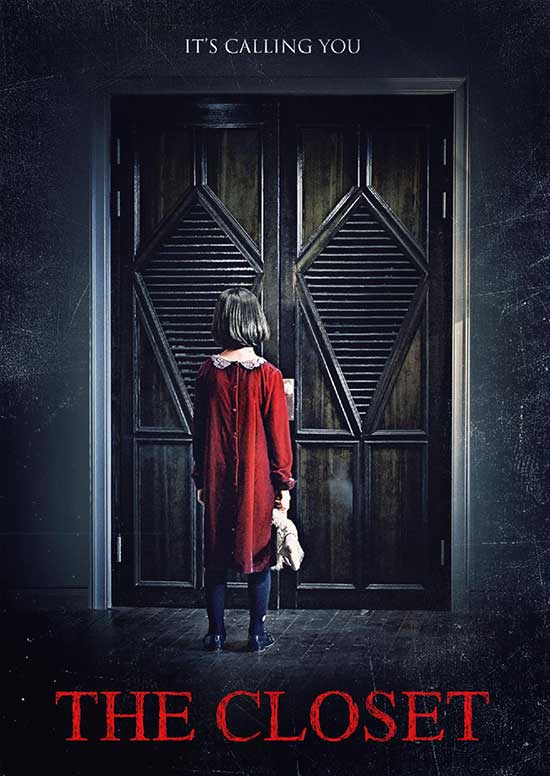 OFFICIAL FILM SYNOPSIS:
After the tragic death of his wife, architect Sang-won moves into a new home with his daughter, Ina, hopeful to restore their relationship. Despite his efforts, Ina feels increasingly neglected by her busy father. She starts keeping to herself more and more and turns to strange noises from within her closet for comfort.
Meanwhile, Sang-won is plagued by eerie nightmares and soon after, Ina disappears without a trace. While searching for her, Sang-won meets the enigmatic Kyung-hoon who claims to know Ina's whereabouts. Desperate to find his daughter, Sang- won reaches out to open the mysterious closet.
THE CLOSET
 Written & Directed by: Kwang-bin Kim
Country of Origin: South Korea
Language: English dub and Korean Original with English subtitles
Genre: Horror
Distributor: Capelight Pictures & Dark Sky Films
Produced by:  Jeong Won-chan
Cast: Jung-woo Ha (The Handmaiden, Ashfall, Chaser, The Yellow Sea), Yool Heo (Mother), Nam-gil Kim (Memoir of a Murderer, The Fiery Priest), Sung-woong Park (New World, Rugal)
Run Time: 98 minutes
WHAT THE CRITICS ARE SAYING
"A rare combination of horror beats and emotionally affecting turns."
– Rob Hunter, Film School Rejects
"The film is well-directed, well acted, entails a good production and enough elements to make it stand out, and that is where its true value lies."
– HanCinema
"Like most great ghost stories, there's a lot to like here with the general build-up of the story into far greater and more dangerous threats. The element of grief present in the backstory to this one drops a great sense of atmospheric grounding…"
– Asian Movie Pulse