FiXT Re-Releases Becko's
Fan-Favorite Alt-EDM Album 
New Odissea
Out Now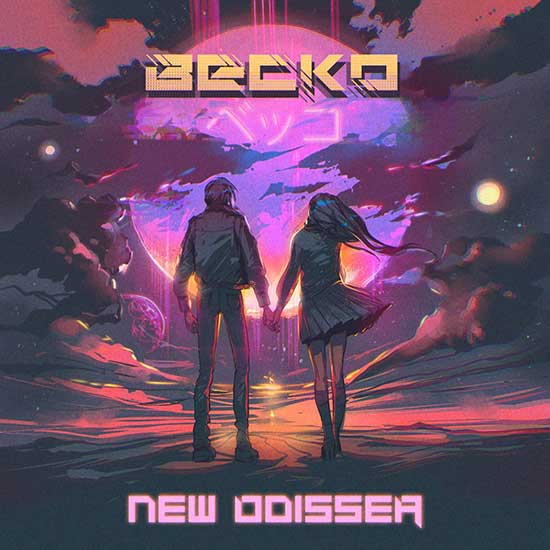 Italian multi-genre producer/composer Marco Calanca, known as the front-man from post hardcore band Hopes Die Last, has undergone an evolution of sound with his solo project Becko. Today he has re-released his fan-favorite album New Odissea with electronic-rock label FiXT.
Complete with remastered tracks and fresh artwork, this is a must-hear piece of Becko's discography that blends EDM together with pop and modern rock sensibilities for a spirited creation whose danceable, melodic entries are carefully tempered with a cerebral edge.
From releases on both Warner and Universal Italy, as well as Monstercat, Lowly Palace and Smash the House since 2014, Becko has developed a unique sound combining a mix of alternative/rock, EDM, industrial, trap and hop-hop influences, which led him to a multi-album deal with USA-based independent label FiXT. New Odissea is out now on all platforms.
Rising from the ashes of post hardcore band Hopes Die Last, Italian multi-genre producer, musician and vocalist Marco Calanca created Becko as a solo project, uniting influences of EDM, Hip-Hop, Industrial and Emo-Rock, affectionately calling his sound anime-core / trap-metal. With previous releases under his belt with labels ranging from Warner Italy and Universal Italy, to Monstercat, Lowly Palace, and Smash the House since 2014, Becko found a new home in early 2020, signing a multi-album deal with the independent, artist-owned/operated USA-based electronic-rock label FiXT, founded by genre-pioneering artist & producer Klayton (Celldweller, Circle of Dust). The Rome based Becko released a steady stream of singles throughout 2020, culminating in the full-length album INNER SELF in August. Becko continues to blend genres and explore new sounds with new singles on FiXT heading into 2021.