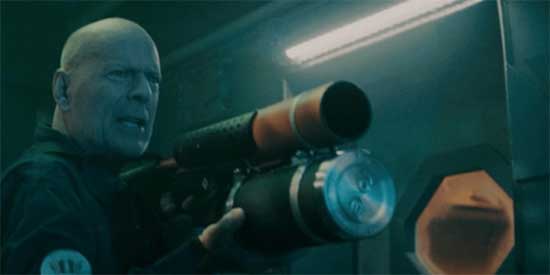 Saban Films will release the sci-fi action film BREACH in Theaters, On Demand and Digital on December 18, 2020.
BREACH stars the ensemble cast of Bruce Willis (Die Hard), Cody Kearsley ("Riverdale"), Rachel Nichols (G.I. Joe: The Rise of Cobra) and Thomas Jane (The Thin Red Line). The film is directed by John Suits (3022) and written by Edward Drake (Animals) and Corey Large (The Ninth Passenger).
SYNOPSIS: Bruce Willis stars in the action-packed, sci-fi thriller. Fleeing a devastating plague on Earth, an interstellar ark comes under attack from a new threat; a shape-shifting alien force intent on slaughtering what is left of humanity.