MILL CREEK ENTERTAINMENT ANNOUNCES THE CHILLING THRILLER
"ICE HOUSE" COMING TO DVD & VOD
This psychological revenge tale explores the darker side of human nature on November 24, 2020!
Mill Creek Entertainment is excited to announce the home entertainment debut of the suspense-filled thriller Ice House, premiering on DVD and across digital VOD platforms on November 24, 2020.
Grant, an arrogant man of privilege and wealth, invites his childhood friend, Wayne, an Afghanistan veteran, blue-collar good ol' boy, out to join him on an excursion to a frozen lake fish house for an evening of camaraderie. What seems to be a harmless outing between two friends slowly evolves into a murderous plot between two men, both with hidden secrets and mysterious agendas.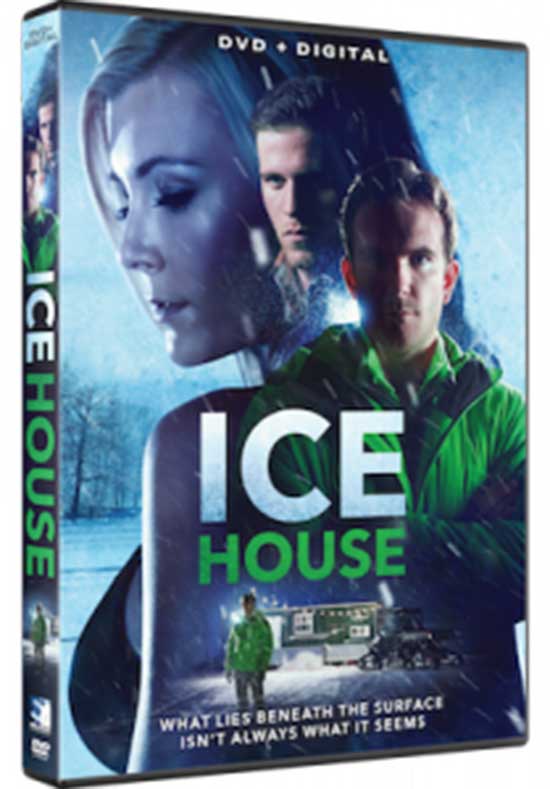 Ice House stars Greg Berman (Chicago P.D.), Roger Wayne (Quantico, The Black List) and Tabby DeLaRosby, caught in a deadly triangle of betrayal in this riveting character study filled with dark twists and unexpected turns.  Director Steven Elbert of New Century Pictures filmed and produced this Hitchcockian story on-location against the frozen backdrop of northern Minnesota.
Watch the trailer here: