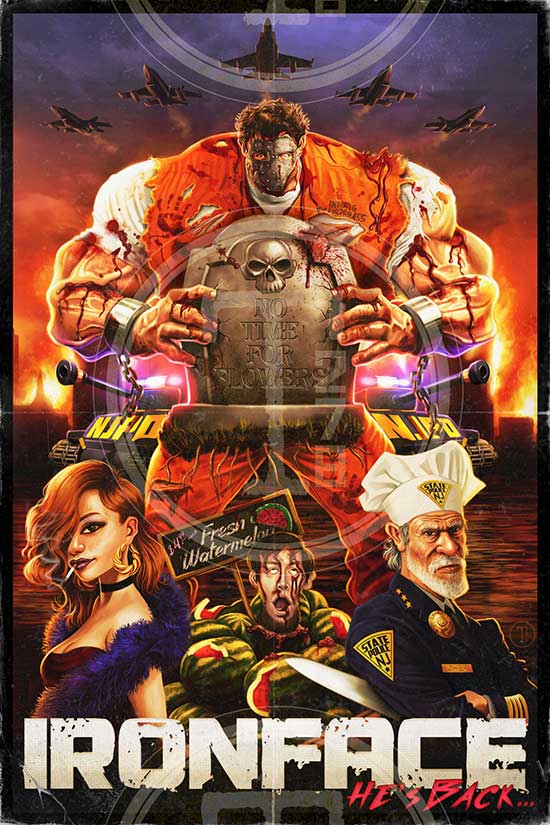 From Ironface Studios and creator Dan Paul (@SourKoolaidShow) comes the making of a new nightmare: IRONFACE!
The brutal, metal-masked murderer came into being during Dan's childhood when he wrote the gruesome — yet hilarious — horror stories between the ages of 9 and 11. Now, the "time-capsule" tales he shares with his Twitch communities are getting their first adaptations as comic books, animated series, and more … with a little help.
Now LIVE on Kickstarter!
*EARLY BIRD Discounts for the first 48 hours only!*
Steeped in 80s pop culture and best described as "Jason Voorhees meets The Terminator," IRONFACE pulls no punches. His bloody stories have been read, performed, and enjoyed on-stream by the likes of Andrew W.K., @Ezekiel_III, @MANvsGAME, and more. Now, we're pulling out the stops to bring those stories to all-new media thanks to iconic poster artist Torren Thomas, stellar comics artist Ian Chase Nichols and the talented animators at Angry Metal Studios.
Stay informed on all things IRONFACE by doing the following: