Hey all,
The time for celebration is almost upon us!
With all this time indoors these days, what better way to give a gift, than something to occupy your time during the cold winter months and/or the Covid era. While no one likes being cooped up, its also ok to take a breather and just let the product releases entering you for a while. New, old or simply a release that you never got around to seeing…its all good.
Being horror fans ourselves, there were a few that we just couldn't go without mention. Likewise, we feel the same about cool older releases that have found their way into fresh new packaging.
Though as a collector myself, I don't mind getting a handful of good films wrapped into single packages for simply helping to reduce shelf space.
So with that said, we've got some insight into a few really stellar release that will more than give you plenty of hours of viewing time. Maybe horror is your thing….or maybe not
Horror news..net realizes that not all releases are on everyone radar so wed like to recommend a few for your viewing entertainment
We got a few selections for those who'd rather be entertained over mere frights.
Though with Christmas just around the corner, you will want to pick a few of these up for excellent movie giver gifts
Blumhouse releases are always fun and entertaining. I actually will go to theaters just on brand alone. Though for those who missed some, why not get them all in once scary ol bunch!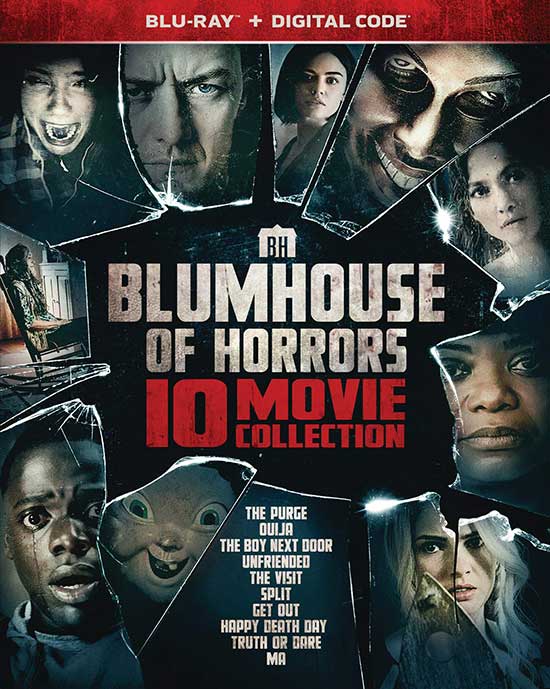 Thrills and Chills 4-Movie Collection
Now before you pass this off as another B-movie collection, look again! We got a great collective of well noted releases that are easily worth the price of admission alone. Better yet, a nice and tidy 4-pack of blurays!
Vincent Price Collection 1 – bluray Set
Had to point this one out. The first release of this year's back sold out and then was only available on Ebay for incredibly high prices ($300 and up). Though none-the-less, this is Vincent Price's best work…..guaranteed to entertain and delight!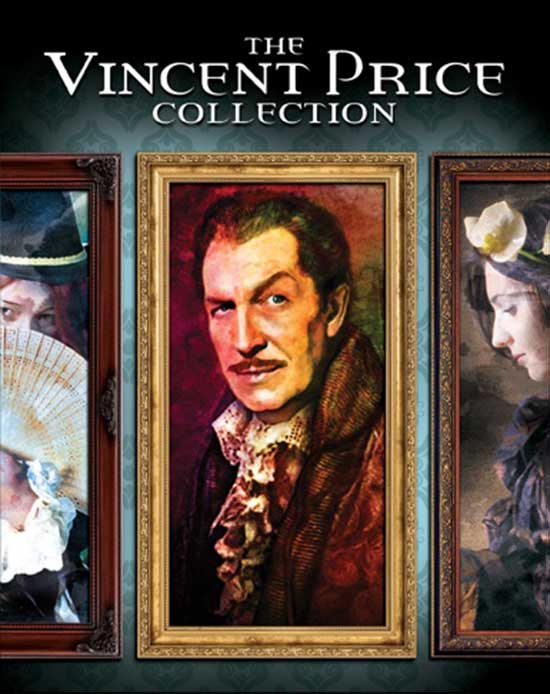 Focus Features 10-Movie Spotlight Collection
So, no horror here. But don't let that stop you. Wow what a collection of classic award winning films. I bet you missed a few of these when you shouldn't have. This is not only a keeper but, you get this great collection of blurays in a single tidy package. This is the set for those family members who want dram but not slice and dice. I love then all – pick 1 up!
Stephen King  –  5 Movie bluray collection
Yep, I bet you don't have every one of these? A great little collection that contains that elusive release "The Stand"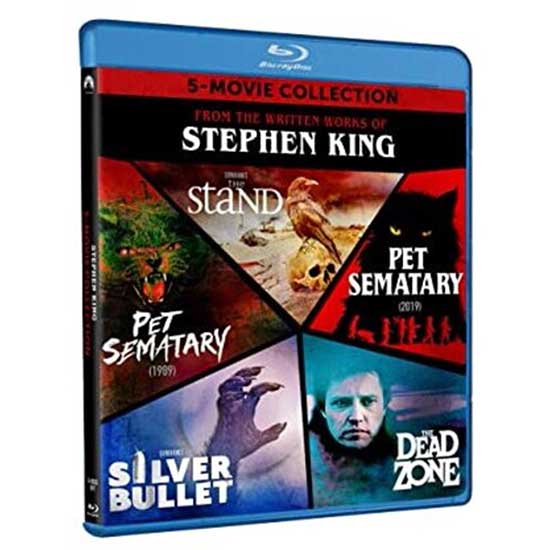 Eli Roth's History of Horror, Season 1
We reviewed this one not too long ago, and let me tell ya, this is such a great collection of horror coverage taking on the classic themes of fright and fear. We recommend this not only as a great watch but as a really worthy blu ray release!
Cmon now, it's freaking Twin Peaks. The weirdest series ever on TV (and worth owning)!
Friday the 13th Bu ray Collection
Collection, this has it all! Jason/Friday the 13th fans can have the whole she-bang in this special collectors release set. Quite the quality release of blu rays for those weekend Jason binge watches you've been putting off. New to the franchise? Even better, it a slasher paradise of iconic moments for your viewing entertainment.