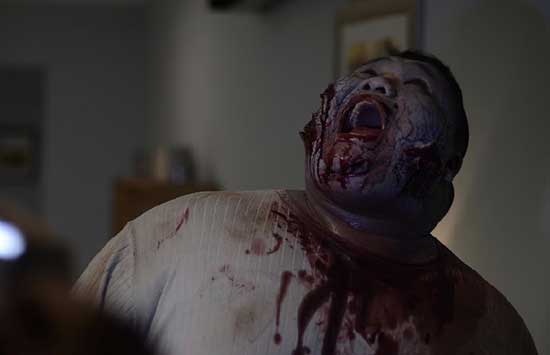 Film Regions International (FRI) is announcing the release of "ZETA" a new foreign language horror film that the company has licensed for video-on-demand both in the United States and United Kingdom. The film was helmed by female first-time filmmaker Amanda Iswan and stars Indonesian actors Cut Mini, Dimas Aditya and Jeff Smith. The film is subtitled in English for the U.S. and U.K. territories.
"ZETA" tells the story about a Deon, a student in Jakarta, Indonesia who witnesses a strange incident at his school when a friend bites a nurse's neck and becomes a raging cannibalistic flesh eater. Suddenly, he realizes the entire city has become ravaged by a zombie apocalypse caused by an amoeba Naegleria-Zeta parasite. Deon, along with his mother Isma, who is suffering early signs of Alzheimer's, are forced to quarantine in their sky rise apartment and eventually team up with a rebel gang to get the best combat strategies against the zombie horde.
The film is currently available for rental or purchase on Amazon Prime Video and subsequent VOD platforms will follow soon.