Sci-fi Romance "JI"
Premieres on Dust beginning
July 30th
The short film stars Lewis Tan (DEADPOOL 2, MORTAL KOMBAT) and Eva De Dominici (COSMIC SIN with Bruce Willis). Both actors are available for interviews.
The film will be available for free on Dust beginning July 30th (no subscription needed).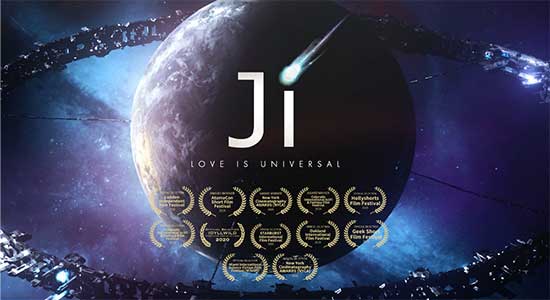 After millennia of misuse, pollution and destructive warfare, the Earth is damaged beyond repair and teetering on the brink of collapse. As the global community bickers on a solution, an irreparable rift forms between the East and West. The two halves of the world split, with the East fleeing a polluted and overpopulated Earth to build their own planet, Nilo, and the West retreating within high, impenetrable walls.
After a decade of divergent civilizations, rumors linger on Nilo that life may still exist on Earth. Ji, a commanding General in the Nilo army, risks his life to travel to where humanity originated. Once he arrives there he meets Tiffany, a strong Earth survivor. She teaches him all about the wonders of nature that the depopulated, regressed planet has to offer. Over time they grow close and fall in love. But it's only a matter of time before Ji's people come looking for him and expose the truth about who he really is…