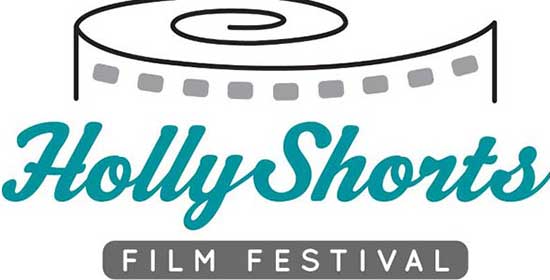 OSCAR-QUALIFYING HOLLYSHORTS FILM FESTIVAL TO TAKE PLACE VIRTUALLY NOVEMBER 9-15, 2020
The 16th Year Will Showcase the Top Short Films from Across the Globe on New Streaming Platform Bitpix
www.hollyshorts.com
The organizers behind the Oscar-Qualifying HollyShorts Film Festival have announced that they will be moving online and rescheduling their 16th annual year. Due to COVID-19, HollyShorts will now take place virtually between November 9-15, 2020 on the new streaming platform Bitpix.
"It's important to us to continue showcasing the very best in short films while keeping our filmmakers safe," said HSFF organizers Daniel Sol, Theo Dumont, and Nicole Castro in a joint statement. "Our filmmakers are the most important part of this festival and to be able to stream our Sweet 16th anniversary on Bitpix assures that they can stay healthy and actively participate in the HollyShorts community that unites over 80 countries."
The virtual festival, which received over 6,000 submissions from 110 countries, will debut the best short films from across the globe along with star-studded panels and other special events. All films and panels will be streamed on Bitpix, which is accessible on over 1000 devices including streaming media boxes such as Roku, Apple TV, and Chromecast as well as iOS, Android, MAC, and PC devices. Official film selections will now be announced on Tuesday, September 15, 2020. All Access Early Passes are currently available for only $20 and include every film block and panel. The 16th Annual HollyShorts Awards Show will be streamed free on Bitpix on November 15, 2020 and announce which shorts will be automatically qualified for the 2021 Academy Awards.
This past year HollyShorts had five films and alumni nominated for Academy Awards with two winners. Nominated shorts were Saria, Sister, and Nefta Football Club with winners being The Neighbor's Window for Best Short Film (Live Action) and Learning To Skateboard in A War Zone (If You're A Girl) for Best Documentary Short Subject.
To get an All Access Early Bird Pass please visit here. All Access Early Bird Passes are $20 and will be available until September 14th.
For more information please visit: www.hollyshorts.com
About HollyShorts Film Festival (HSFF) #HSFF2020
www.hollyshorts.com
The annual Academy Awards® Qualifying HollyShorts Film Festival will celebrate its 16th year in November 2020. HollyShorts (HSFF) brings together top creators, industry leaders, and companies and has launched many filmmakers into the next stages of their careers. HollyShorts, a regular on the MovieMaker Magazine Top 50 Festivals Worth the Entry Fee list, also engages its community and spotlights short films year-round through monthly screenings, panels, and networking events. HollyShorts Film Festival will take place between November 9-15, 2020 online at BixPix.