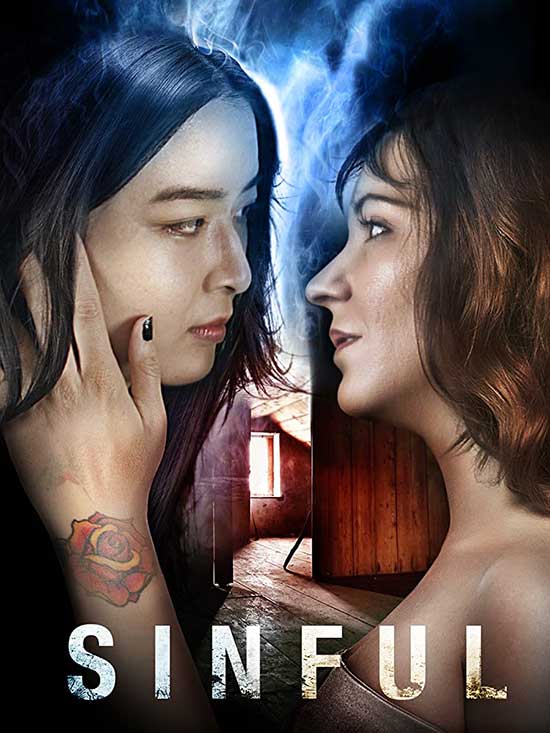 Trailer and poster now live for SINFUL. Another film from Cineridge Entertainment that was shot safely during the current pandemic.
"On the run after committing a horrific crime, newlywed couple Remy and Salem find themselves trapped in a mysterious house as a terrifying darkness closes in on them." A mind-bending LGBT horror/thriller in the vein of Mulholland Drive and Bug.
Starring Nicole D'Angelo and Christina Lo. Produced by Gregory Hatanaka and Chris Spinelli. Co-Produced by Shane Ryan. Written and Directed by Rich Mallery.
Expected to be released this July from Cinema Epoch cinemaepoch.com/