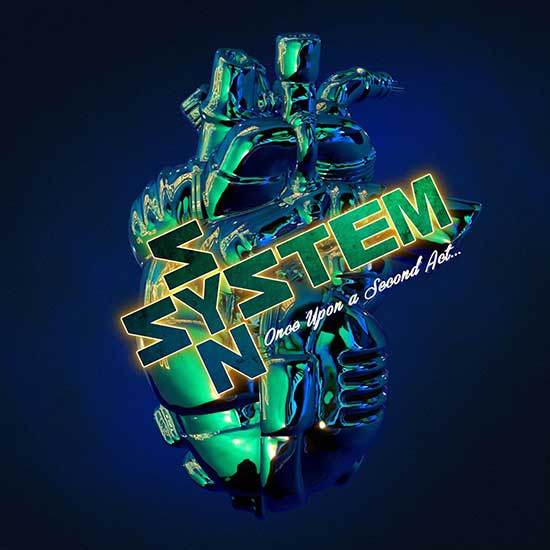 Clint Carney has been writing music under the moniker SYSTEM SYN since the late 1990s, and the project soon became a fixture on the Los Angeles Goth Industrial scene. In 2004, Carney inked a record deal with Out of Line Records (EU) and Sector 9 Studios (US) to release the debut SYSTEM SYN album, "Premeditated." The following year, SYSTEM SYN signed to Metropolis Records, the premiere indie label for dark alternative music in North America. In the years to follow, SYSTEM SYN would release six additional albums and several successful singles through Metropolis, and perform hundreds of shows all over the globe.
Shortly after the release of SYSTEM SYN's seventh album, "No Sky to Fall," Carney took a hiatus from music to focus his creativity on his budding film career. 2019 saw the release of Carney's first feature film as a writer and lead actor – DRY BLOOD – for which SYSTEM SYN also provided the musical score (released by Burning Witches Records).
Now in 2020, SYSTEM SYN is ready to unleash it's finest and most complex record to date, ONCE UPON A SECOND ACT. Expertly mixed and mastered by Ted Phelps (Imperative Reaction), the album takes the listener on an emotionally engaging journey, showcasing Carney's vocal and lyrical talents like never before. The songs of ONCE UPON A SECOND ACT range from haunting and heartbreaking, to heavy-hitting club tracks, yet all retain the sound that is so uniquely SYSTEM SYN. This also marks the project's first completely independent release, a move which is opening up exciting new avenues for SYSTEM SYN to connect with its fanbase.
ONCE UPON A SECOND ACT will be released on June 26th, 2020. Pre-sales for the album begin May 29th at all your favorite digital music retailers. The physical album, as well as other exclusive SYSTEM SYN merchandise, will also go on pre-sale on May 29th at systemsyn.com.