SEQUELLAND: A STORY OF DREAMS AND SCREAMS
dissects leading horror franchises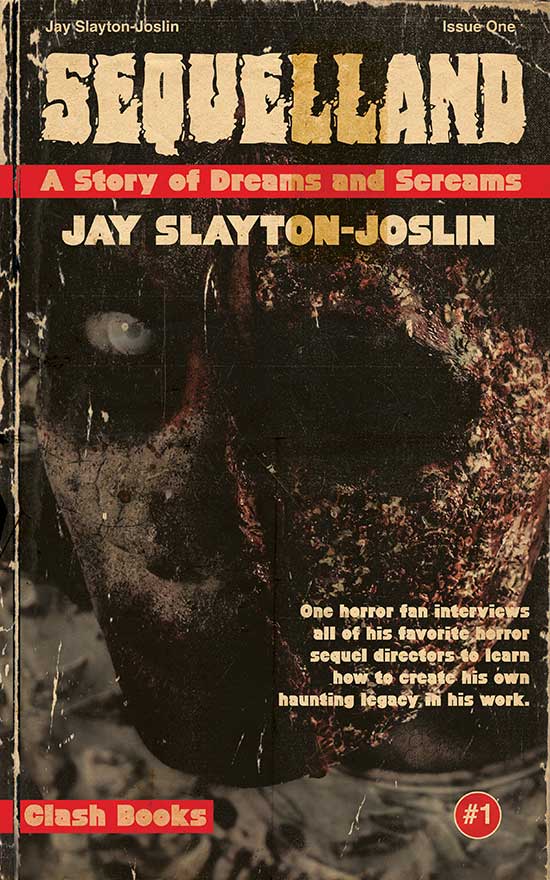 Sequelland: A Story of Dreams and Screams is released this month. The book features extensive post-mortem interviews with the people behind movie franchises such as: Saw, A Nightmare on Elm Street, Friday the 13th, Hellraiser, Texas Chainsaw Massacre, Cube, Hannibal, Leprechaun, House of the Dead and more.
In the back alley of HOLLYWOOD is SEQUELLAND, where directors and creatives get the chance to do what they love… though not necessarily under their own terms. Jay Slayton-Joslin, a writer suffering his own existential crisis, takes a direct approach and finds out why his childhood was filled with direct-to-DVD horror sequels, and how those behind later instalments in iconic franchises feel looking back on their work.
"Horror sequels are often seen as the strange orphans of cinema," adds Jay Slayton-Joslin. "I've always found them fascinating – how do you find terror in something familiar? How do you preserve a franchise's iconic characters or tone while carving out a distinctive story? A lot of the investigated movies have fallen out of the public eye and in some cases met with an overwhelmingly negative response. How can you, as a creator, process that? For some it's a dream – or nightmare – come true, but for some it's proven to be a deal with the devil…"
This is the story of people who tried to do what they loved, some filled with regrets, others with pride. It's what happens when we have the chance to work on the projects that influenced us, and the consequences for accepting that tempting offer. It's… SEQUELLAND: A STORY OF DREAMS AND SCREAMS
"Jay Slayton-Joslin delivers rare and insightful peeks into the world of Hollywood's most battle-scarred foot soldiers. Whether legionnaires, barbarians or berserkers, these filmmakers weave their war-stories with equal measures of cynicism, idealism and candor. Less a series of interviews than informal conversations one might have on a hot afternoon over whisky shots in the Mitchum-booth at Boardners. Engaging, compelling fun." – Daniel Knauf, creator of HBO's Carnivàle.
"This one gets intimate and personal fast, while still delivering the film industry to the page in a way only the sequel crowd could. You'll be eagerly awaiting this book's own part two." – Stephen Graham Jones, author of Mongrels and Demon Theory.
SEQUELLAND: A STORY OF DREAMS AND SCREAMS is released May 2020. Published by Clash Books, it retails at around £13.95 and is available directly from Clash Books
www.clashbooks.com/new-products-2/jay-slayton-joslin-sequelland-a-story-of-dreams-and-screams
on Amazon UK.
Notes: Jay Slayton-Joslin is aged 27 and lives in Leeds, England. Jay has a BA in American Literature and Creative Writing from UEA and an MA in Creative Writing from the University of Surrey. While at university his collection of poetry – Kicking Prose – was released. He has also been published in a number of anthologies.