GLOBAL DISTRIBUTION AND MARKETING SERVICES COMPANY 1091 STRIKES DEAL WITH XUMO FOR PARANORMAL CHANNEL "UNIDENTIFIED"
Free-to-watch service launches April 30th in the midst of skyrocketing demand for innovative VOD and streaming content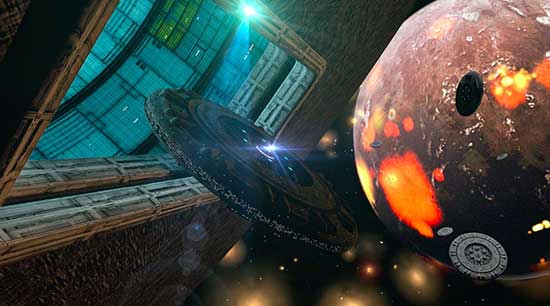 Global distribution and marketing services company 1091 announced today the much-anticipated launch of UNIDENTIFIED, a new free-to-watch linear channel on XUMO that will feature the best paranormal, alien and conspiracy-related content. The fan-friendly channel also announces an ongoing partnership with XUMO to distribute the service, which signs on during a period of unprecedented demand for new VOD and streaming content. Unidentified is slated to launch on XUMO on April 30, 2020 via its multi-screen distribution network of smart TVs, mobile, web and streaming boxes, reaching 45 million U.S. households.
Unidentified will provide XUMO audiences with an incredible depth of content curated by 1091 in the genre consisting of aliens, UFO's, and all things unknown and unidentifiable. Leveraging 1091's stellar catalog of documentaries and independent films, Unidentified will be programmed with the best unscripted and scripted content available today including the fan-favorite documentary THE COSMIC SECRET featuring author David Wilcock.
1091's Chief Operating Officer Adam Brostoff stated, "Launching Unidentified is a natural evolution for 1091, bringing the best content to audiences throughout the world, and showcasing our roster of filmmakers, series producers and content creators who have a passion for paranormal and all things unknown. This partnership will allow 1091 to further engage audiences and provide specialized opportunities for our unique content."
XUMO VP of Content Partnerships and Programming Anthony Layser added, "Fan-oriented Unidentified is certain to drawn in large audiences with its unprecedented range of compelling paranormal, alien and conspiracy-related content. With partners like 1091, XUMO continues to provide widely appealing new channels, like this one, that feature best-in-category programming."
1091 has found great success in the marketplace for paranormal-related content and an audience that is hungry for more. Recently, 1091 has distributed "Bob Lazar and Area 51″, "Unacknowledged", "Close Encounters of The Fifth Kind", and the highly anticipated "The Phenomenon".
About 1091:
1091 is a global distribution and marketing services platform for film, television, scripted and unscripted content creators based in New York and Los Angeles. 1091's content is available in more than 90 territories worldwide and features 4,000 titles in its library, including the leading action sports catalogue. 1091's film releases include BIRDS OF PASSAGE, WE THE ANIMALS, THE HERO, the Pedro Almodovar-produced EL ANGEL, AMERICAN ANIMALS, and BPM (Beats Per Minute), THE DAWN WALL, as well as Academy Award®- nominated documentaries CARTEL LAND and LIFE, ANIMATED; and Taika Waititi's HUNT FOR THE WILDERPEOPLE and WHAT WE DO IN THE SHADOWS. Latest releases include Werner Herzog's MEETING GORBACHEV, HALSTON, THEM THAT FOLLOW and BEFORE YOU KNOW IT. For more information on 1091 Media, please visit, www.1091media.com