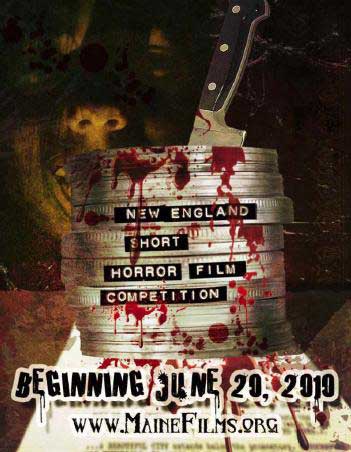 Zombies, vampires, witches, serial killers and stalkers cause nightmares for some, but for others they are a dream come true. With this in mind, 95 North Films, LLC has announced a competition for horror filmmakers with a grand prize of international DVD distribution for their short film. The New England Short Horror Film Competition is designed to recognize quality short films in the horror genre. Entrants can submit a DVD copy of their work to be judged by a panel of veteran filmmakers and distributors.
"Horror DVD sales have proven to be a continually viable market even during the recession." Says studio production manager, Tom Martin. This competition has a built in audience according to Public Relations Director, Gary Hauger "There is just something primal about being scared. Good horror films always sell." The contest is at its heart a talent search. "We're looking for the next great horror filmmaker." the studio's lead producer, John P. M. Higgins commented. "this kind of distribution could launch a career."
The winning films will receive international DVD distribution through Elite Entertainment. Founded in 1993, Elite Entertainment specializes in the distribution of new and re-mastered horror and genre films and special edition DVDs.
To qualify for the competition, the film must be an original work and have enjoyed only limited exposure. "Films that have been shown at festivals are fine." says Studio Executive John E. Seymore. "However if the film has been all over the internet or distributed through other channels, it isn't really 'new' anymore." He qualified. "This competition is for fresh ideas. We can't wait to see what people send us."
Entrants must be at least 16 years of age, their films must be finished and have a run time between 12 and 30 minutes. The official rules and entry form are available at: www.mainefilms.org.
95 North Films, LLC is a Maine company and a partnership between Seymore Films and Back East Films, LLC.