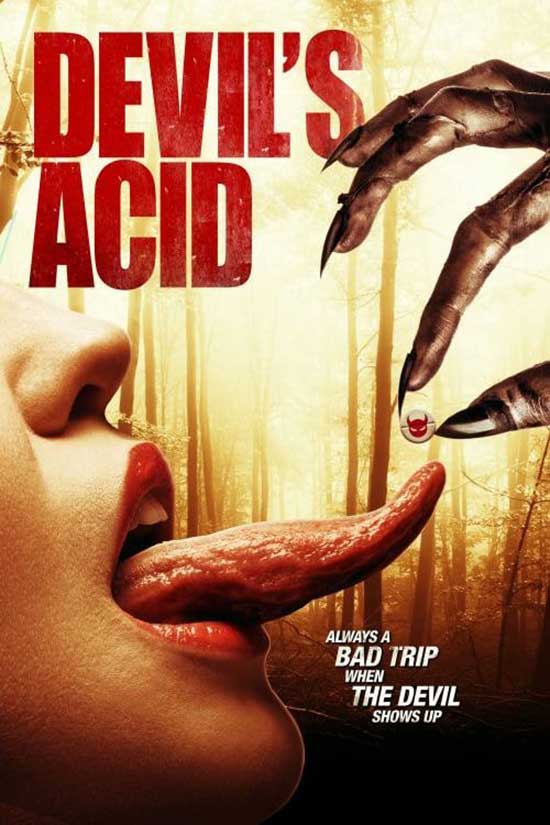 DEVIL'S ACID
SMOKE UP WITH SATAN THIS NOVEMBER
Gorilla Tree Film Company have skedded Garrett Kruithof's DEVIL'S ACID for a digital and disc release this November.
High Octane Pictures is proud to announce the digital and DVD release of the very 'unique' new genre film DEVIL'S ACID this November
American Horror Story's Drew Rin Varick, Ashley Dulaney ("Justified"), Jessica Lynn Parsons ("S.W.A.T"), Betty Jeune (The Florida Project), Nina Leon ("Longmire") and Eric Gibson star in the trippiest genre film of the year, available 11/5.
Brothers Johnny and Luke hold this years "haunted hot girl challenge" in an abandoned prison facility deep in the forest on acid. It's a good trip until the devil shows up.