Roshni Bhatia is a twenty-two year old writer-director who grew up in Mumbai, India. A science fiction and horror fan inspired by the films of James Cameron, Jason Blum and the writings of Richard Matheson, she came to the United States in 2018 to study film. Her short films have been screened at film festivals around the world and she recently a short horror film, Plasmid, the story of a young woman trapped in her house by an alien presence. Plasmid will be screening at the Death's Parade Film Fest October 5th in San Jose.
Kevin Nickelson of Horror News Net spoke to Roshni about how she started in film, her inspirations growing up, how she crafts a story, and more!
KN:  Growing up in Mumbai, did you have any influences from there? Many have drawn their inspiration from horror and Sci Fi. There was a Bollywood favorite vet that I liked; Tulsi Ramsey or the famous Ramsey family. It was in the 70's and 80's. And two of my favorites are Antara from '75 and the Guest House from the 80's. Or did you gravitate to the major players such as Ridley Scott, Richard Donner, James Cameron?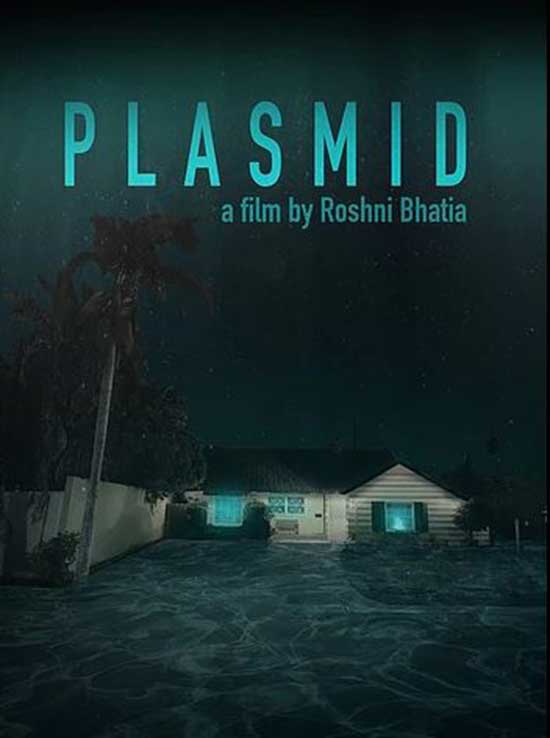 RB: I was kind of an oddball growing up.  I tried everything. I remember swimming, squash, singing. Later, I was very curious as to how certain shots were taken in film. For example, I remember watching Aliens and I'd be like, "Hey, how did James Cameron do that?" And then there's a wide shot from another angle.  These dumb and naive questions that I had. But then eventually as I started, my parents put me in film school and said, "Just go try it."
All these questions I had while growing up would eventually be answered when I directed my first short film. So when I did – which was just a small  exercise – once I was done shooting it, I would take it to Adobe Premiere Pro, I would assemble it, then edit it. And then for the first time I watched this movie that I directed, go shot by shot from a mid shot to a close up to a profile.  I would see them come together, and I thought, "I did this!" And if I can do this, I don't know what else I can do. You know? And this is just a small exercise. From there on, I just started editing short films for college festivals, and kept making more stuff.
It was very exhilarating to see the final output. To watch this film with a bunch of passionate filmmakers and watch this movie play out before you. And I guess just watching that got me into filmmaking and the process. And that's why I call myself a filmmaker first, then a writer. Because the visual storytelling gripped me. From there I thought, "How can I make my movies better?" Then came the writing process and I started reading Shirley Jackson, and Richard Matheson. It was so much film analysis. I started learning more and more each day, and I started realizing what I could make and what I'm capable of.
KN: You mentioned Shirley Jackson and Richard Matheson; those were two of the people that scared the heck out of me. As an avid reader growing up, I was not able to sleep for a few days after reading Shirley Jackson's The Haunting of Hill House. And the same with Matheson 's Hell House, which was one of my favorites.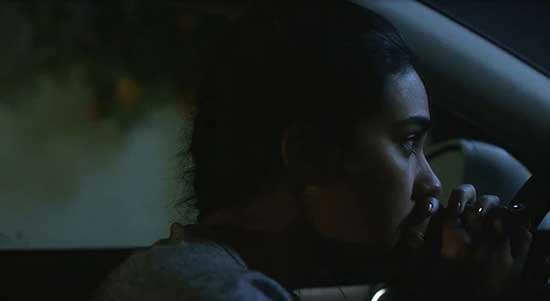 You also mentioned that you got into film making in school, I presume in Mumbai. Then you sent out letters to various  intuitions in the United States, and you got accepted at the New York Film Academy is Los Angeles College. This leads in my next question: which is something that I've asked filmmakers and actors before –  which is university film study. It's fine, but it's only part of the experience. You have to go into a film shoot and work your way through the entire education process.  Was that something that you thought of as well?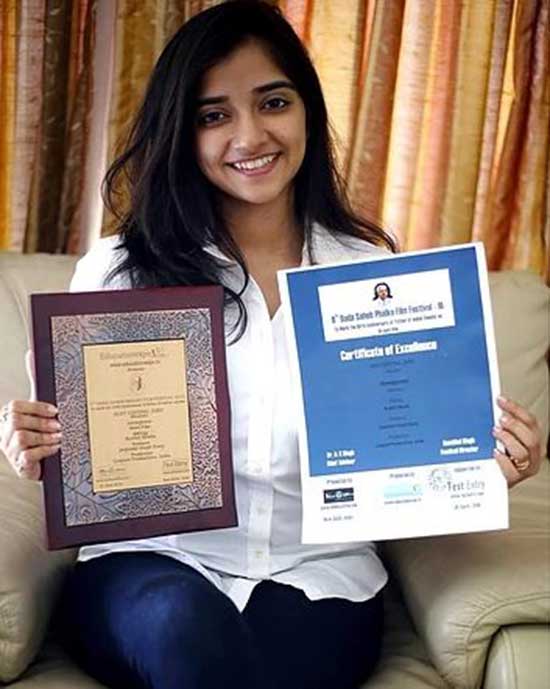 RB: Totally.  I didn't realize it because I was still learning, but back in India, growing up in Mumbai, while I was completing my bachelor's in mass media, my parents came across this film course. "It's just a year. Just have fun with it," they said. And that's where they taught me the foundation. And I think that's perfect. If someone wants to learn the foundations, go for it.  For me, when I went to the film academy in New York,  I went there as almost like an excuse to get to Los Angeles, but it was such a happy accident because the academy is so great in itself. But if someone came up to me today and they said, "Hey, I want to learn grip, and sound, etcetera." I tell them, just come shoot with me.
KN: Your work centers on really interesting characters that are in emotional crisis, and they're rather fractured people. Now I thought, amazingly, considering it's a short film, you were still able to capture the depth of the character, fleshing out the character, which is not easy when you have 13 minutes or so to operate.  A lot of times character depth is kind of tossed aside.
RB: Like you said,  getting it within 15 minutes was a huge challenge because there's so much you need to tell and you need to get the audience invested. You need to make your characters believable. And that even ties in with the whole suspension of disbelief. So for me, storyboard, shortlist, everything is key. But before all of that, you need to know your story. And that means you need to know your plot. You need to know your conflict, you need to know your character, and why he or she is making this choice.
RB: Once I like churned out the entire script I wanted to focus on the story. That's when it came down to shortlisting. So I had a lot of ambitious shots and I had to challenge myself.  If I have five shots or six shots, can I do the same and can I make it as visually telling with three shots? It was a very fun challenge because when you're on a low budget, this is  when you're locked in, you're in a box – you got to find a way to be creative.
So getting the vision out there after doing the short list through storyboards was another element. Once we did the scouting and storyboarding, we did a test shoot. The test shoot was our only chance to make all the mistakes we could possibly make. It wasn't like the main day was going to be perfect, because there's always some screw up inevitably. During Plasmid you see a lot of glinting effects. The bullets glinting which hit the actresses face – how do you do the glinting on the walls like in Bladerunner, I asked?
So I noticed that they had this big plastic box, and they put aluminum inside and the foil and pointed the light and they shook the tree, and the box. And that would hit the wall. So that is what we did during the test shoot. And the glinting came on a face, but it wasn't as strong. So we learned something new today. Obviously I, I want to learn it with these other students. So whenever there's an actor who is uncomfortable about something, that's an opportunity for me to direct them and see what I can do to bring out the best performance. So that was, again, another element. How do you get the best performance from this actor or how is she going to be comfortable? And, how can we all get the story? So a lot of moving parts.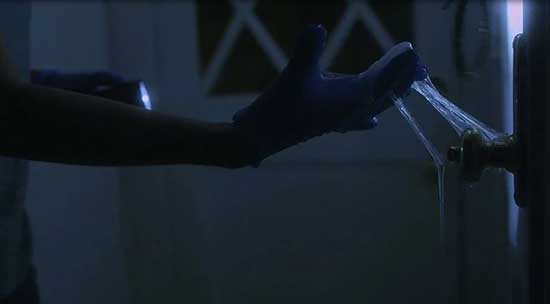 KN: It's interesting that you mentioned about uncomfortability in actors. I remember from reading interviews of William Free that he often thought that making actors uncomfortable got the best performance. You felt that they gave a better performance that way? In some respects I could go on about some of the stuff that he put out. There was a certain level of fine of uncomfortability that he kind of liked to do.
Let's go ahead and talk about your year. One of your most impressive shorts, which is Plasmid is getting a huge amount of notice of late. It's one of the reasons for this interview asit's it's going to be shown at the Death's Parade Film Fest this October.
 RB: Yeah, yeah, definitely. I'm super grateful. I'm super happy that Plasmid is finding a place somewhere. It was just another happy surprise and it's awesome. And I'm always looking forward to more.
KN: I watched the short and found it interesting. You have this young nurse.  She gets involved in something when comes home late one night, only to find that herself and her sister are besieged in their home by this alien creature that you don't really see. There's a point of view of the creature. What I thought was interesting is that you didn't seem to settle for an innocent girl who finds the fight of her life. You decided you have this girl, where she's a first time nurse in the hospital and the film opens with her getting screamed at because by the doctor because of what appears to be a botched, electroshock resuscitation. Is that something that you wanted to add – that little extra layer to it?
RB: I totally did. You have this conflict, and you have this millennial story structure. How about All right, what can I add to the problem? You know, what problems can I throw at her? For example, you have, the sister, you don't see her through the story and she comes in the end without giving away anything. The main goal is for her to find the alien and save herself until she sees somebody else's life is a threat. So you have this defibrillator, you have this bad day, bad day at the hospital. Then you have someone who is sending out these creepy text messages and then you have someone in the house and it's like what are you going to do now?
That's exactly what I love about Richard Matheson is that in his books he takes mundane and boring environments of characters and try to twist it and make the most bizarre plot out of it and have us think, "What is going to happen next?" That's what I want. I want you to feel when you watch the phone, what is going to happen next? Are you enjoying it? Are you invested? So that was my goal with the Plasmid.
KN: Let's talk a little bit about how you came to be involved with the Death's Parade Film Fest. How did that come about.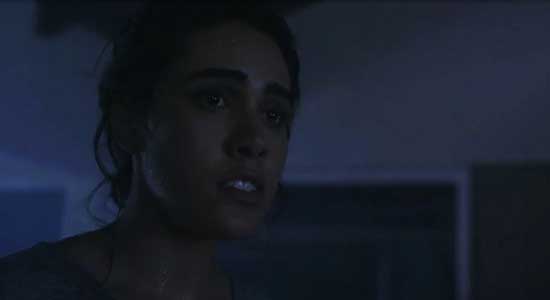 RB: When I was done with Plasmid I was making a list of film festivals I wanted to submit to and I had allocated the budget for it. And I knew that, because I'm starting out, I don't want to aim big because obviously if you're aiming for first or second like Sundance, forget about it. You need to go for quality. Festivals where you're being appreciated. I want to be a part of the heart community. My goal is to be a horror film maker, meet passionate film makers, communicate network, make more movies. And for me, I purposely aimed for festivals that were just starting out between one to five years especially because those are the ones like. I just went to Sin City Horror Fest last weekend, that fest is a year old.
And, and they clearly said their mission statement is made by filmmakers for filmmakers. And when you show that, that is just such a good feeling.  You're not in a commercial environment. Everybody's here to support each other. I saw the rules and submission fees and I'm like, you know what, let's just go for it. If it doesn't happen, it doesn't happen. It's fine. So I just sent it out to all these festivals. And I got the notification from Filmfreeway and a personal message from Anthony saying that I'm selected. I was so thrilled because not only that, Anthony asked if I wanted to attend, but I'm going to be shooting a movie around then I may not be able to make it.
After that I find out that Plasmid has been nominated for writing award with the  Horror Writers Association, and then I have this interview, and it's like you don't get this experience anywhere else. So far. I'm having a really good time and I am so, so, so glad I made this decision and I'm going to do it again next year. I'm going to submit again. I don't care if I get accepted or not. I'm having a great time. I'm meeting passionate people and you know, that's the fun of it. That this is all for, for communicating and making contacts. That's the goal.
KN: I thank you very much for doing this interview.. Much success to you. And I do hope to see you at the Death's Parade Film Fest in San Jose. I will be there myself, and hopefully we can have an in person chat and catch up, and have a drink or something.
RB: Yeah, for sure. Thank you for having me. Thank you for this opportunity. This has been fun.
For more visit https://www.deathparadefilmfest.com!