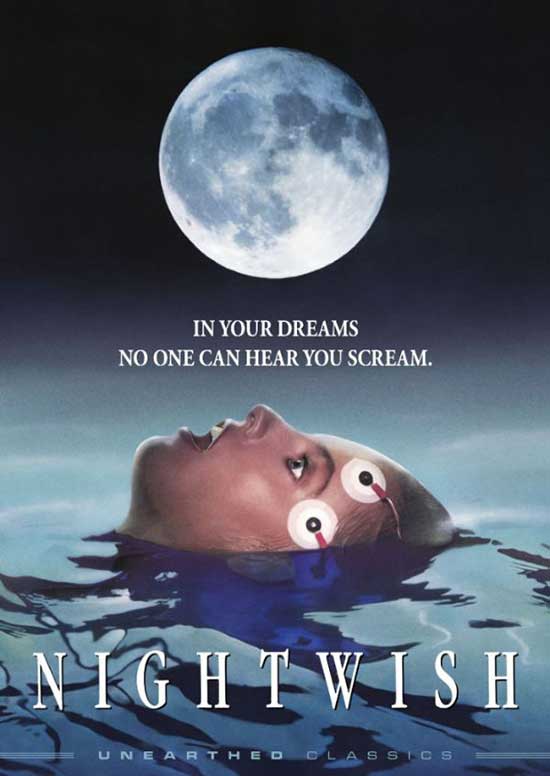 In your dreams…
no one can hear you scream.
THE THIRD IN THE UNEARTHED FILMS CLASSICS LINE
WILL BE UNLEASHED ON BLU AND DVD SEPTEMBER 17th, 2019
Bonus Materials:
Limited edition slip cover only available on the first run of Blu-rays with the original release blue cover under the slip!
Exclusive detailed booklet on first run of Blu-rays only
Trailers from Unearthed Films
Commentary with Producer, Paul White and Distributor, Stephen Biro
Reality, the supernatural and dreams weave into a tight tapestry of horror and sublimated desire from which there may be no escape.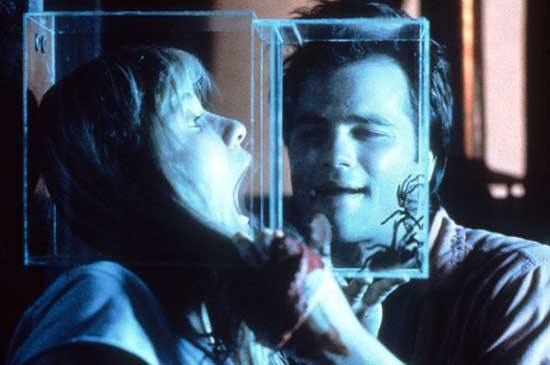 Features:
•This video store era cult classic makes its HD debut on digital and disc (on both DVD in SD and Blu-ray) for the first time!
•Brand new 4K mastering and restored color correction and from the original camera negative!
•Stars Brian Thompson (Lionheart), Clayton Rohner (Just One of the Guys), Robert Tessier (Hard Times), Jack Starrett (First Blood) and Elizabeth Kaitan (Friday the 13th Part VII: The New Blood).
•From writer / director Bruce R. Cook whose filmography includes cult classic films Society, The Drifter, Avenging Force and Deadly Intruder.
Specs:
•Genre: Horror
•Run Time: 96:00 mins
•Number of Discs: 1
•Audio: Stereo
•Year of Production: 1989
•Director: Bruce R. Cook
•Producers: Paul White, Junichi Machida, Keith Walley
•Actors: Brian Thompson, Jack Starrett, Robert Tessier, Elizabeth Kaitan, Alisha Das
•Language: English
Your innermost fears lead you inexorably to a dream of death… your own death!
Using sensory deprivation techniques, a doctor of parapsychology provokes his students to examine their own deaths in evermore horrifying circumstances. Roles are exchanged and shuffled as reality and fantasy become indistinguishable and each new dreadful death proves more terrifying than the last. Their paranormal explorations lead them to an abandoned mansion in a desolate area that natives call the "Valley of Fear" where years of drinking chemically tainted water have lead to a genetically damaged population and mutant wildlife. Local legends also tell stranger stories of extraterrestrials which the students attempt to explore.
unearthedfilms.us14.list-manage.com/track/click?u=c1bb98001093d258326414552&id=060007d407&e=e5085ec6de