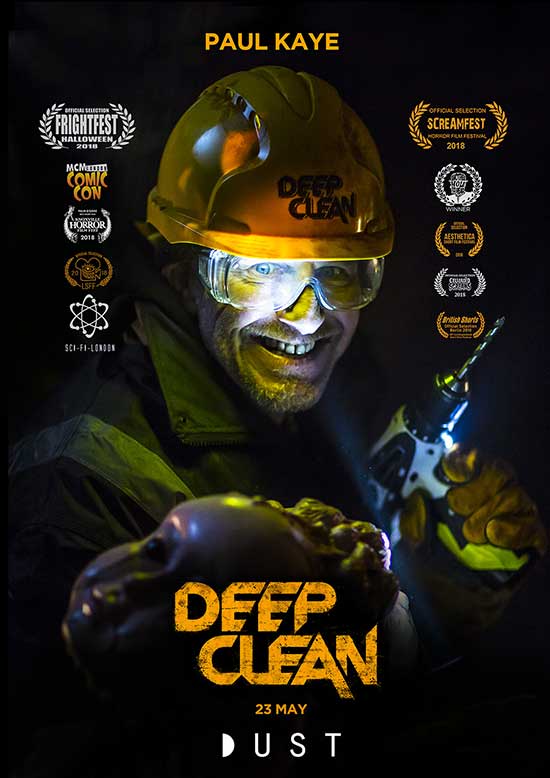 Deep Clean is a comedy horror short starring Paul Kaye (Thoros of Myr, Game of Thrones) which premieres on DUST May 23rd.
A troubled kid discovers his Uncle's road crew is hiding an amazing secret – they fight monsters!
Created by Matt Harlock (American The Bill Hicks Story) and comic artist Krent Able (I Feel Machine, Vice, NME)
Visual effects by Territory Studio (Bladerunner 2049, Ghost in the Shell, RPOne) Special effects by Dan Martin (Sightseers, High Rise, Freefire, Field in England) Creature effects by Ripple & Roll
Festivals The film has played Frightfest, London Short Film Festival, Aesthetica, Britshorts Berlin, Screamfest LA, winning awards from Knoxville and SF Indie's AHITH
The film is just the start of the Deep Clean world, which we are developing into a series/feature.