Starring Chloë Sevigny and Kristen Stewart 
Based on the infamous true story of the 1892 axe murder of the Borden family in Fall River, Massachusetts.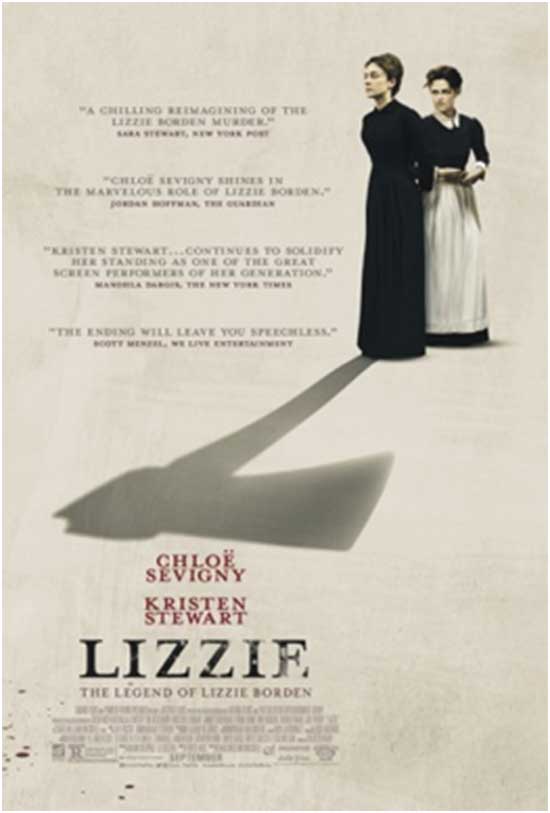 Directed by Craig William Macneill
Screenplay by Bryce Kass
Saban Films and Roadside Attractions will release LIZZIE in theaters September 14, 2018
Academy Award® nominee Chloë Sevigny (Boys Don't Cry, "Big Love") stars as Lizzie Borden, the notorious woman at the heart of one of the most enduring mysteries in American history. After a lifetime of loneliness, Lizzie finds a kindred spirit in housemaid Bridget Sullivan (Kristen Stewart) and their secret intimacy sparks an unthinkable act. Director Craig William Macneill (The Boy (2015), "Channel Zero: Candle Cove") explores the days leading up to the savage crimes in a dark tale of repression, exploitation and thwarted dreams.
106 Minutes | Rated R
For More Info:
Official Site | Facebook | Twitter | Instagram
#LizzieTheMovie