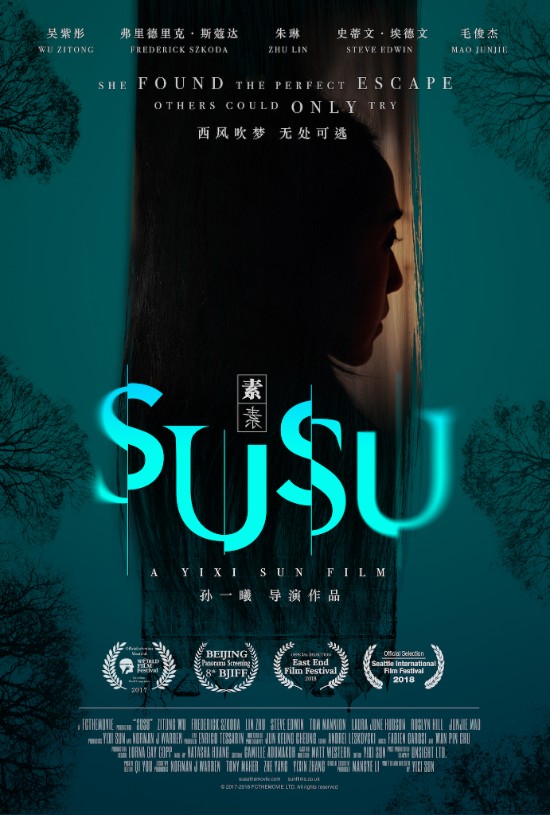 Written & Directed by: Yixi Sun
Produced by: Norman J. Warren
Starring: Zitong Wu, Frederick Szkoda, Steve Edwin, Zhu Lin, Junjie Mao
Running Time: 106 minutes
Synopsis:
Qi'an and Aimo (Zitong Wu and Lin Zhu) are close friends and students living in London. Having been offered a weekend job as Chinese language translators, they travel to an old English family mansion in the countryside to transcribe the films of a Chinese Kunqu Opera star Susu, who married into the English family. Though the two girls are intrigued by the mansion's enormous collection of items from the golden age of cinema, Qi'an and Aimo quickly become unsettled by the strange environment and the mansion's occupants, hoping to get out of there as soon as possible. Their exit is delayed, though, with the arrival of the handsome heir to the house, Benjamin; both girls develop an affection for him, leading to a growing tension between the two friends. But when Aimo goes missing, Qi'an discovers the disturbing secrets that the mansion's occupants would rather not reveal.
Shot at historical sites—including a 16th century English mansion and the old house of Charlie Chaplin and his mother—Susu is a classic British psychological thriller with a stylish international twist from first-time writer/director Yixi Sun.