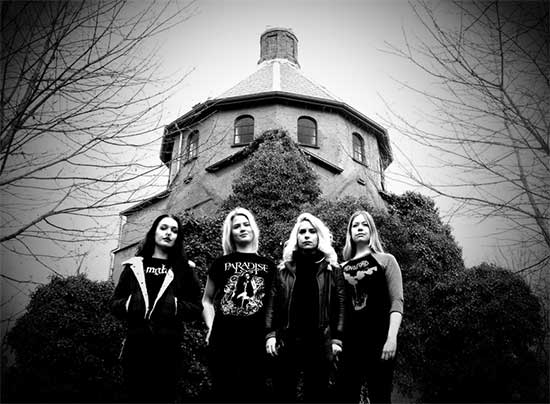 Slowly but insistently, resounding bass riffs and a brutal death vocal will pierce through your body, as KONVENT make you feel their love of heavy and simple old school doom.
Last year KONVENT released a demo, which quickly became the beginning of a warm welcome into the Danish underground scene, and since then they have played all over Denmark with great reviews.
Now KONVENT has signed with Napalm Records worldwide!
The band on the signing:
"We are extremely proud to be teaming up with Napalm Records on our coming releases, that we a currently working on. This collaboration will give us the help and support we need to take our music further and we can't wait to show you all of it next year, when we release our debutalbum through Napalm Records."
At the moment the band is focusing on making new material to release. 
Be on the lookout for a brand new studio album in 2019!
KONVENT 
also has joined the Napalm Events' artist roster!
KONVENT are:
Heidi Withington Brink – Bass
Julie Simonsen – Drums
Rikke Emilie List – Vocals
Sara Helena Nørregaard – Guitar