The dark, intense new indie thriller is written by Tess Gerritsen,
best-selling author of the "Rizzoli & Isles" novels!
On VOD nationwide May 15th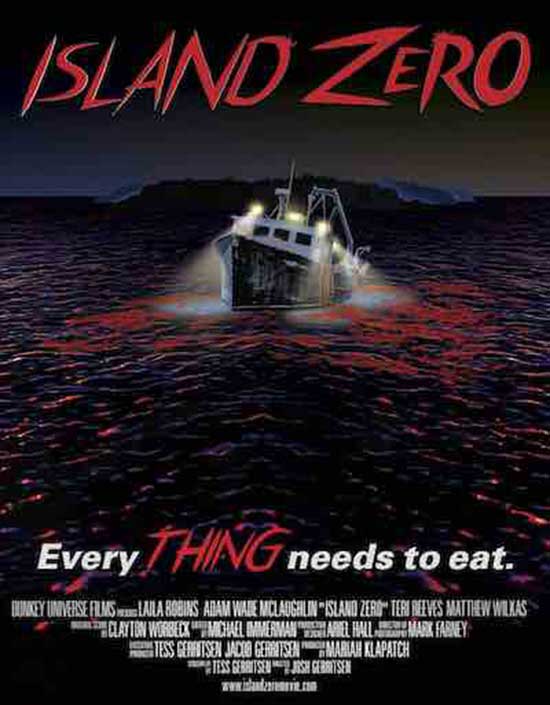 Inhabitants of a fishing island off the coast of Maine find themselves mysteriously cut off from the outside world after the ferry suddenly stops coming. All the phones have gone dead and every boat sent to the mainland fails to return. When dead bodies turn up along the water's edge, the hardy band of survivors must find out who, or what, is killing them.
Every thing needs to eat.
Island Zero stars Laila Robins (Planes, Trains, and Automobiles), Adam Wade McLaughlin Showtime's "Billions"), Teri Reeves (ABC's "Once Upon A Time"), and Matthew Wilkas (Fits and Starts). It is written by Tess Gerritsen, and is the directorial debut of Josh Gerritsen.
Island Zero was lensed in Maine, utilizing local cast and crew. It is being distributed in North America by Freestyle Digital Media, with Cyfuno handling the picture's sales.
Color
English Language
99 minutes
Not Rated