We are continuously told that there are apps to suit everybody's taste, and it's pretty hard to argue against this; especially with so many apps flooding the iOS and Android markets. What has been popular for many years are horror films and these have a huge army of fans who simply can't get enough of everything that comes with them. As you'd expect there are plenty of apps out there on both Google Play and the iOS App Store, but which are the best out there right now?
Killers and Heroes of Horror Movies
Killers and Heroes of Horror Movies is a sort of guess who meets hangman when it comes to guessing the face behind the red blocks. Players have a selection of letters to pick from and with each correct guess, it reveals more of the horror movie legends' faces. These include the likes of Chucky and Hannibal. The game is also superb as it allows players to challenge their fellow horror movie loving friends too.
House of Fear
There's nothing that says horror more than a spooky house. They're often full of dark and disturbing secrets and getting out of them is always the number one aim. Well, with the House of Fear app, that is precisely what you have to do. Players have to solve unique puzzles and riddles while killing zombies and robots in order to get to safety but will they be able to? It's easy to get into but it's very challenging and the graphics help enhance the experience tenfold.
Casino classics
Which horror film fans won't enjoy playing scary slot games with the chance of winning money? Online Casino brands such as PartyCasino have some great games for fans to enjoy such as The Phantom of the Opera and Paranormal Activity but the stand out title has to be the classic Immortal Romance slot. It's one of the most popular slot games ever made and it's a slot with a difference. It depicts a spooky love story and the audio and visuals really help to create the perfect atmosphere.
Zombify – Zombie Photo Booth
Zombies play a key role in the majority of horror movies and this app allows users to become a zombie them self. They simply have to take a photo and then they can get to work customising their new zombie look. There are so many customisation options it's untrue and users can easily customise their friends' faces and share the results via all mainstream messaging apps.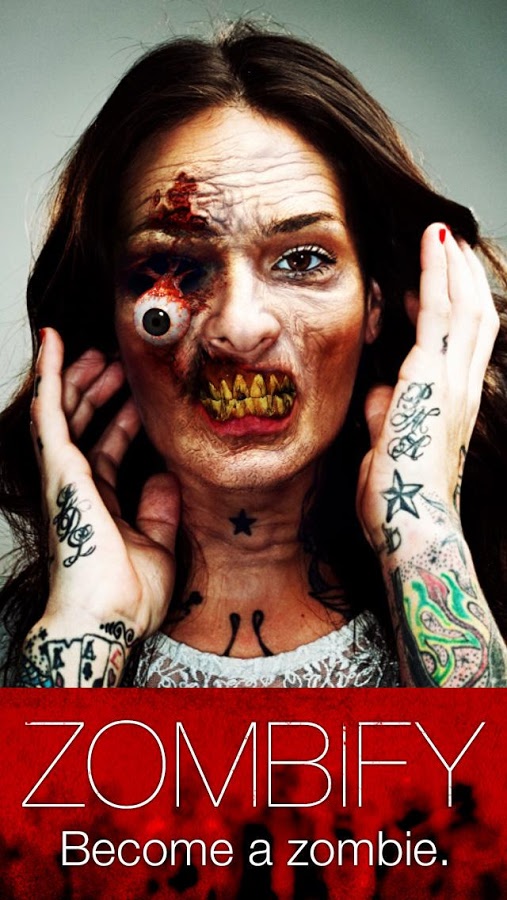 Horror Movie Quiz
Horror flick fans will love nothing more than putting their knowledge of scary films and characters to the test so the Horror Movie Quiz app is perfect. Every picture displayed is shadowed and the player has a collection of letters which they must use to work out the name of the horror film or character. There are currently over 160 levels for everyone to play and if people do manage to get stuck they can ask friends for help or get tips.